Vol Tennis teams set for NCAA Tournament
Men set to host a regional while ladies head to Charlottesville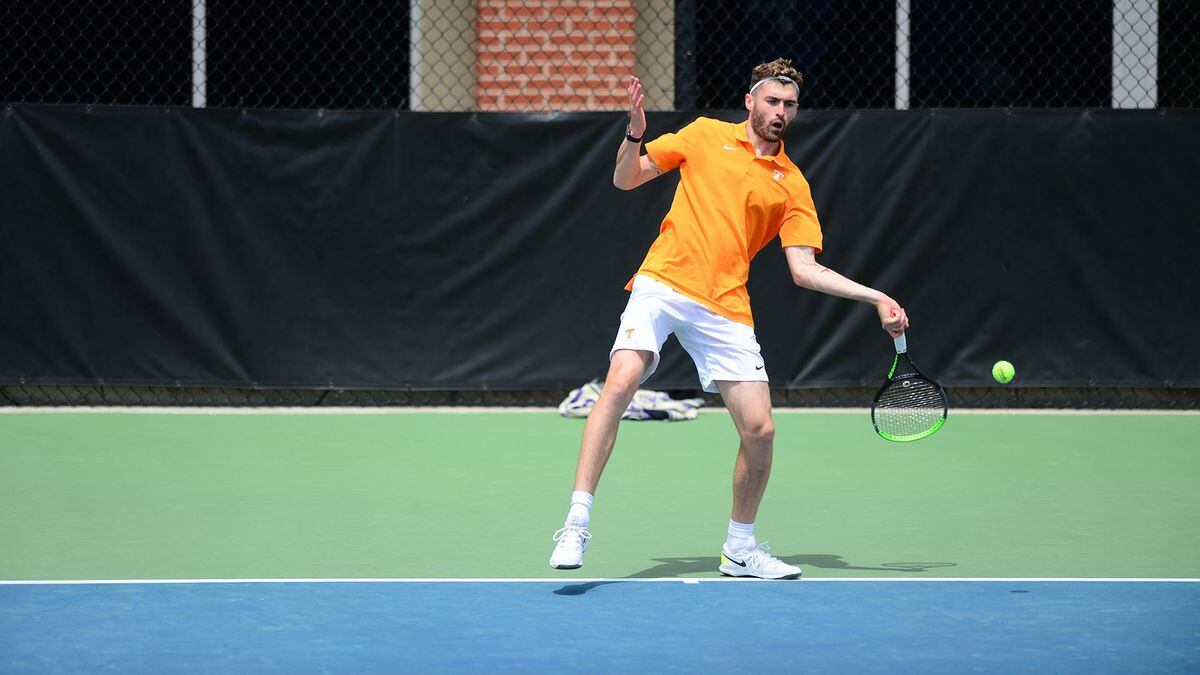 Published: May. 4, 2021 at 10:59 AM EDT
KNOXVILLE, Tenn. (WVLT) - The Tennessee men's tennis team is the third overall seed in the 2021 NCAA Men's Tennis Championship.The third-ranked Vols have been selected as a regional host site for the tournament's first and second rounds and will play host to SWAC Champions Alabama A&M in the opening round on Saturday May 8 at 1 p.m. ET.
Georgia Tech, from the ACC and American Athletic Conference member, Memphis will compete for the chance to play the winner of the Vols and Bulldogs on May 8 at 10 a.m. ET.
The remaining two squads will play for a spot in the round of 16 and a trip to Orlando on Sunday, May 9 at 1 p.m. ET.All three matches will be played outside at UT's Barksdale Stadium.
This will be the Vols 12th time hosting the NCAA's first and second rounds and for the second time in as many NCAA Tournaments.UT boasts a 21-1 record when hosting an NCAA regional and is riding a 20-match win streak dating to the 2000 NCAA Tournament.
LADY VOLS
The Tennessee women's tennis team is headed to Charlottesville, Virginia for the NCAA Women's Tennis Regional, the NCAA announced on Monday night.
The Lady Vols take on James Madison on Friday, May 7 at Virginia Tennis Facility at the Boar's Head Resort. Host Virginia and Long Island University join UT and the Dukes (14-3).
This season, UT posted a 16-8 record and went undefeated at home for just the fourth time in program history, posting an 11-0 record on Rocky Top. The Lady Vols have nine wins over ranked opponents including five over Top-25 teams.
Copyright 2021 WVLT. All rights reserved.