One held hostage inside Dean's Tax Service on Highway 51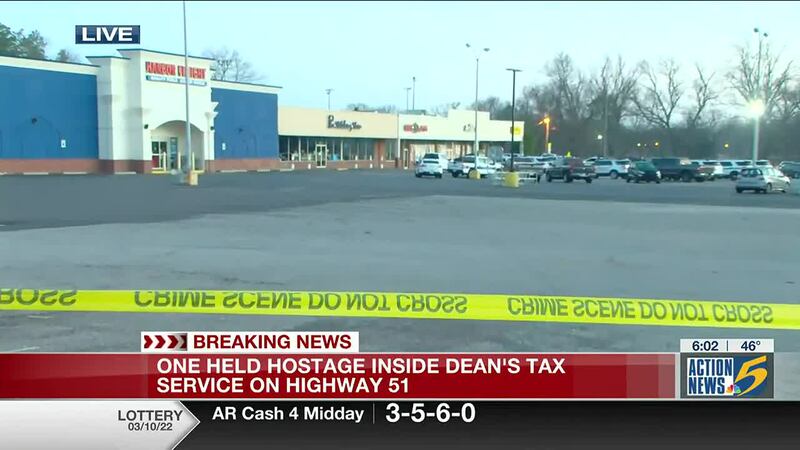 Published: Mar. 10, 2022 at 7:28 PM EST
|
Updated: Mar. 11, 2022 at 8:44 AM EST
COVINGTON, Tenn. (WMC) - Covington police are on the scene of a hostage situation at Dean's Tax Service off of Highway 51.
One person is said to be being held hostage inside of the building. This has been going on for over 13 hours.
The interim chief says they got the call at the store at 5:20 p.m. Thursday.
We sent a crew to the scene early Friday morning. They reported hearing "pops" coming from inside the building but it's not clear what's making the noise.
We've heard law enforcement yell repeatedly for whoever is holding this person hostage to come out and surrender.
A friend of the women being held inside tells us this is a domestic situation and she is the owner of the tax service.
Tennessee Highway Patrol and the Tipton County Sheriff's Office are assisting police in the investigation.
This situation is ongoing and law enforcement has blocked off Highway 51 near the strip mall this store is in. Officers also cut all electricity near the scene including street and traffic lights.
Action News 5 is working to obtain more information and provide updates as we receive them.
Copyright 2022 WMC. All rights reserved.
Click here to sign up for our newsletter!
Click here to report a spelling or grammar error. Please include the headline.