Motorcycle crash on 'The Dragon' causes 80-acre wildfire, now contained
A motorcycle crash sparked a fire on State Route 115/Highway 129, otherwise known as 'The Dragon', Sunday, according to officials.
Published: Nov. 6, 2022 at 12:34 PM EST
|
Updated: Nov. 9, 2022 at 3:46 PM EST
BLOUNT COUNTY, Tenn. (WVLT) - Crews contained the fire on State Route 115/Highway 129 near Chilhowee Lake Wednesday afternoon, according to officials with the Great Smoky Mountains National Park.
"The perimeter around the 40-acre fire is secure and firefighter resources have been reduced to one Type 6 Engine Crew who will continue to monitor the area," GSMNP Spokeswoman Dana Soehn said.
All lanes were reopened to traffic and firefighters removed damaged trees to reduce hazards for motorists.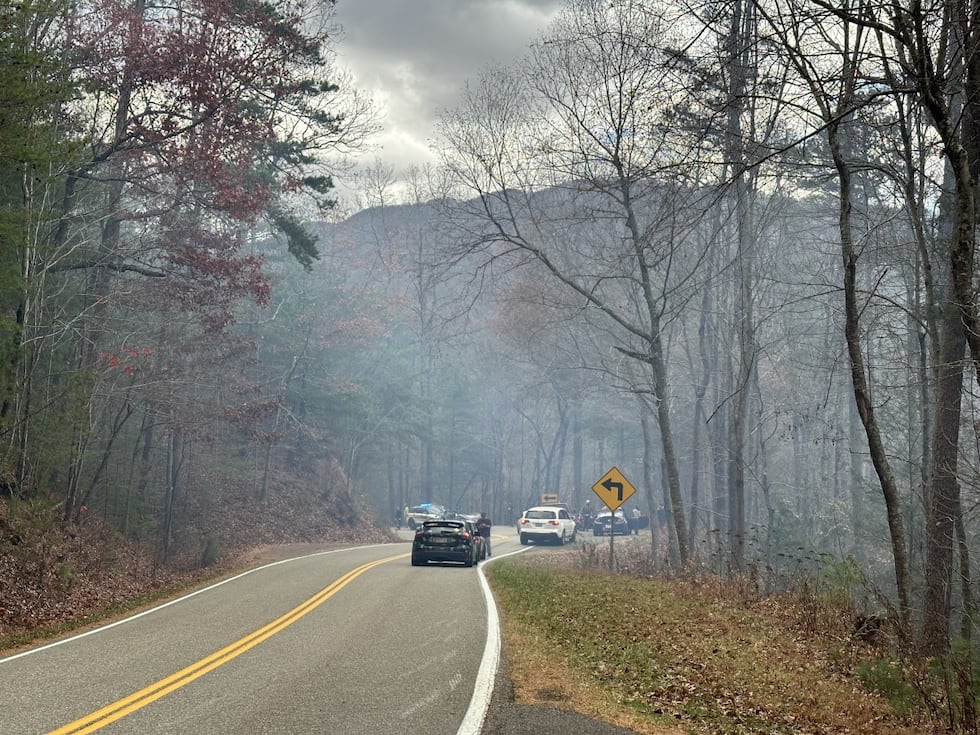 The fire was first reported at 12:18 p.m. near Parsons Branch Road, according to Nagi.
Around 40 fire personnel battled the flames. Two engine crews, a helicopter crew, a Cherokee National Forest hotshot crew and hand crews from the National Park Service responded to the scene.
Tennessee Highway Patrol crews managed traffic but said Monday that the roadway from mile marker 11 to the state line was closed. Parson Branch Road was closed as of 6:00 p.m.
Due to the region's high fire danger rating, the Tennessee Division of Forestry did not issue burn or permit debris burning. Other officials also asked East Tennesseans to follow the request to not burn due to the increased risk.
Copyright 2022 WVLT. All rights reserved.