An impressive SEC Tournament lands the Lady Vols back in the AP Top 25
Coach Kellie Harper's team is currently ranked No. 23 in the country.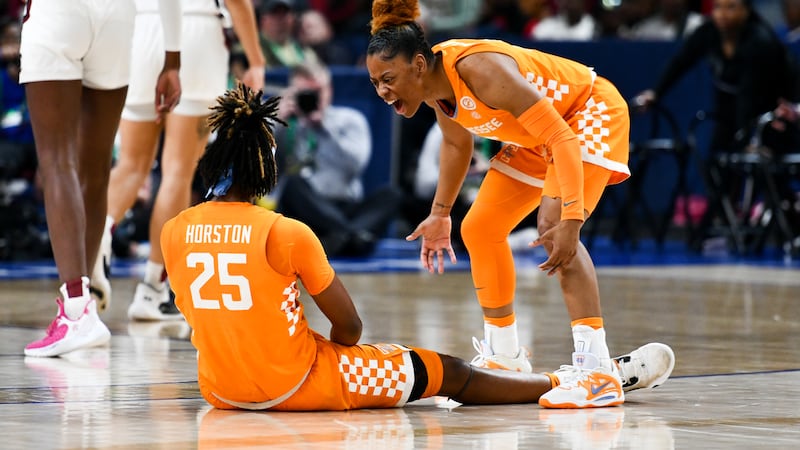 Published: Mar. 6, 2023 at 6:00 PM EST
KNOXVILLE, Tenn. (WVLT) - A trip to Greenville, South Carolina, for the SEC Tournament validated the Tennessee Lady Vols and has landed them back inside the AP Top 25 for the first time since week three of the 2022-23 season.
Coach Kellie Harper's team is currently ranked No. 23 in the country.
Tennessee started the season ranked No. 5 in the country. Then after losing its season opener to Ohio State on the road, UT dropped to No. 11 in the week two poll. By week three, the Lady Vols were ranked No. 23 with a 2-3 record. Their additional two losses came against Indiana and UCLA.
UT didn't fair well against ranked opponents, going 0-7 against such teams at the time of the meeting.
The Lady Vols finally captured its signature win in the semi-final round of the SEC Tournament against No. 2 seed LSU. Against the Tigers, UT erased a 17-point deficit and won by two, 69-67. Their comeback was the largest in SEC Tournament history.
A win on Saturday reserved them a spot on Championship Sunday where they met the undefeated South Carolina Gamecocks. Aliyah Boston and the Gamecocks outlasted the Lady Vols en route to winning their seventh title in just nine years.
Following their championship appearance, the Lady Vols will get a few days off before they begin their preparations for the NCAA Tournament.
Copyright 2023 WVLT. All rights reserved.