One Knoxville SC reveals new home uniforms for upcoming professional season
Knoxville's professional soccer team has some new threads and a new home kit sponsor.
Published: Mar. 14, 2023 at 3:12 PM EDT
KNOXVILLE, Tenn. (WVLT) - One Knoxville Sporting Club revealed Knoxville's first professional soccer uniforms Tuesday. The club also announced a new sponsor for the 2023 season: KUB Fiber.
The uniform, dubbed the Topo Kit, sports accurate topographical maps of the Smoky Mountains and a large KUB Fiber logo. Drew McKenna, a One Knox partner, said the partnership was built on a vision of improving the Knoxville area.
"In KUB Fiber, we have a brand partner that is locally-focused, community-led, and doing the work to build a better Knoxville. Those are attributes One Knox has strived for in building our club," said McKenna. "KUB is a core member of the Knoxville community. Working with KUB Fiber, in particular, is exciting for us as it is where one of our city's great legacy brands is delivering the technology and innovation infrastructure that will shape our future."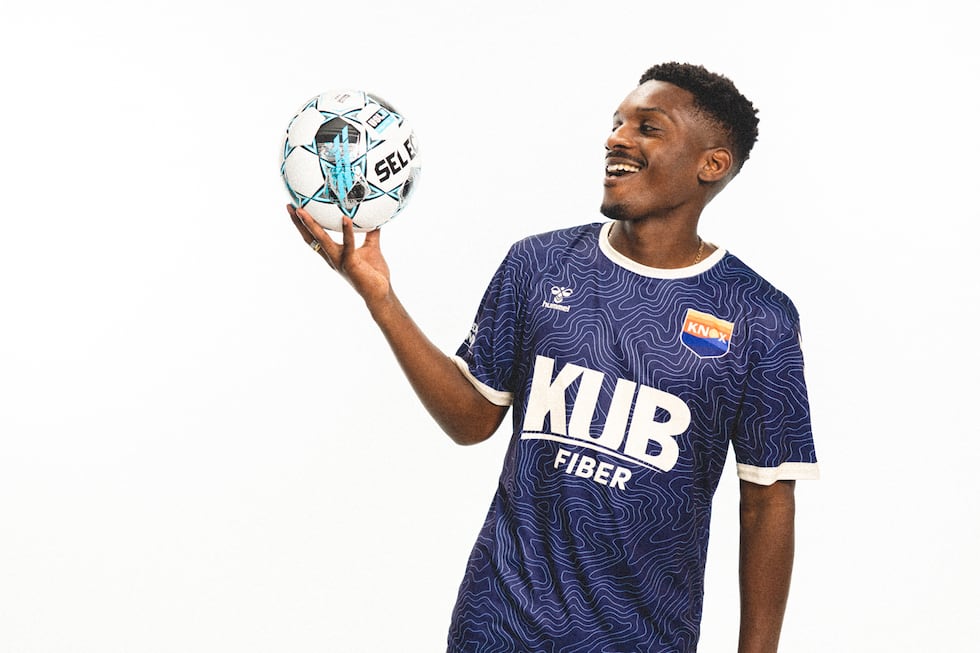 Gone from the kit's front is United Way of Greater Knoxville's logo, but the club is still working with the organization through its Goals for Good program. Goals for Good allows fans to pledge donations for every home-game goal scored at Regal Stadium on the University of Tennessee campus.
Previous Coverage: One Knoxville SC announces 'Goals for Good' community initiative
CEO of Knoxville Utilities Board Gabriel Bolas had similar things to say as McKenna.
"We're excited to support One Knox as they bring professional soccer to our community for the first time," Bolas said. "We share a mission to improve quality of life in our area and we believe that this partnership will enable both One Knox and KUB to achieve that mission in new and exciting ways."
The jersey was also inspired by One Knox's original kit, called the Mountain Kit, keeping the mountain blue hues club fans have learned to associate with the club. The Topo Kit will debut on Saturday, March 18 when One Knox takes on Lexington SC at Regal Stadium. Kickoff is set for 7 p.m.
Tickets are available here.
Copyright 2023 WVLT. All rights reserved.