Two Nashville tornado sirens not working ahead of weather threat
Sirens were damaged during wind storm earlier this month.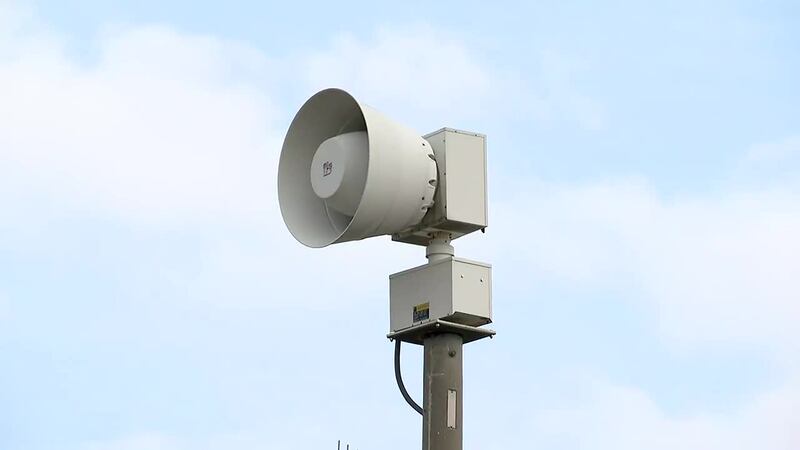 Published: Mar. 23, 2023 at 7:17 PM EDT
|
Updated: Mar. 24, 2023 at 8:02 AM EDT
NASHVILLE, Tenn. (WSMV) - Two of Nashville's tornado sirens are inoperable as of Thursday afternoon, as much of the region prepares for a severe weather threat Friday night.
The Nashville Office of Emergency Management (NOEM) says repairs are underway, but there is no definitive time when the sirens will be fixed.
Of the 113 county-wide tornado sirens, NOEM says four were damaged in a windstorm earlier this month. The two that are still not working are located on Conference Drive in Goodlettsville and at the corner of McCrory Lane and Newsom Station Road in Bellevue.
"We do listen for that. It literally is in ear shot, it's about 600 feet from where we are right here, so we listen for that," Roger Hunter, who lives in Bellevue, said. "I hope they get it repaired because we do rely at least somewhat on that form of alert."
For Hunter, the tornado siren is just one tool in his toolbox to keep from getting caught off guard by a tornado. His concern is with his neighbors, who may not have other ways to get alerts.
"Unfortunately with things like tornados, they are not quite predictable, so instead of being able to be short-term prepared, you have to always be prepared," Hunter said.
NOEM is reminding the public to have multiple ways to get weather alerts. Tornado sirens should not be relied upon as they are only meant to alert people who are outdoors. NOEM says they are not designed to be heard inside homes or wake people up at night.
Friday is a First Alert Weather Day because the region is under a slight or enhanced chance of severe weather. Storms are expected to arrive Friday night into Saturday morning.
Download the WSMV 4 First Alert Weather app for iPhone or Android. Our team of meteorologists will send alerts to your phone about conditions headed your way. They also share custom videos about the weather where you live.
Davidson County storm sirens
Copyright 2023 WSMV. All rights reserved.