Ja Morant's signature shoes set for release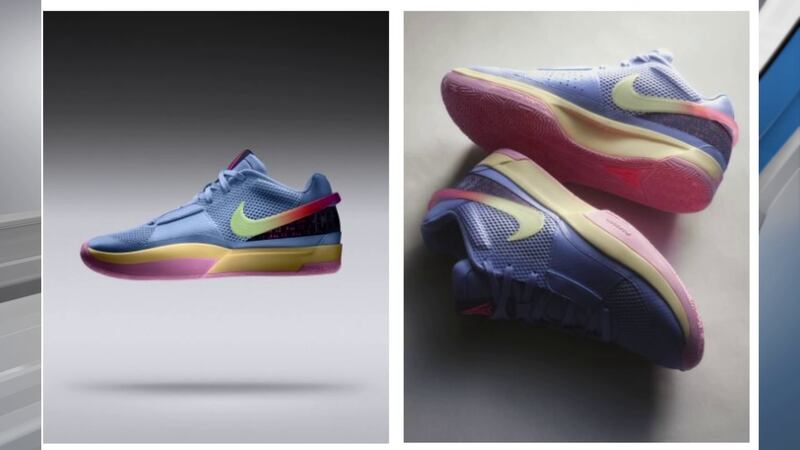 Published: Mar. 31, 2023 at 1:09 PM EDT
MEMPHIS, Tenn. (WMC) - It's a big weekend in the Mid-South for sneakerheads as the highly anticipated Ja 1s get ready to release to the public in April.
The Ja 1s are a low top shoe constructed to keep players in control, maximize hang time, and reduce landing force.
However, it doesn't guarantee you'll be able to jump like the superstar.
"Him being an incredible athlete, people are drawn to his shoe as well," Theo Hassinger, a Snkrrbar sales rep, said.
Sneakerhead Theo Hassinger says shoes like Jordans and Nike Dunks are high in demand, but Morant's first signature shoe is gaining traction in the sneaker world.
"I'm definitely looking forward to the Ja 1s," Hassinger said. "I posted it and I got a ton on interest, I couldn't sit on them longer than a day."
Morant is the 23rd player in NBA history to receive his own signature sneaker with Nike.
He's been branded as Nike basketball's first Gen-Z signature athlete. although Morant has teased his shoe in several games, Memphians can't wait to cop a pair.
"I think the whole entire city tends to rally around Ja a lot," Hassinger said. "I think especially with him bringing some apparel especially around Nike as well. Nike's appearance in Memphis, I definitely think that Memphis will jump on the bandwagon one may say and definitely looking forward to the Ja 1s.
The shoes are expected to be priced at $110.
Click here to sign up for our newsletter!
Click here to report a spelling or grammar error. Please include the headline.
Copyright 2023 WMC. All rights reserved.