Murder-for-hire and paid pardons | A Tenn. governor's buried history
WVLT News sat down with the men and women involved in the first-of-its-kind investigation into former Gov. Ray Blanton and the scandal that stained his administration.
Published: May. 15, 2023 at 7:03 PM EDT
|
Updated: May. 17, 2023 at 2:50 PM EDT
KNOXVILLE, Tenn. (WVLT) - Tennesseans know Leonard Ray Blanton as the 44th governor of their state from 1975 to 1979.
His portrait still hangs in the state house, but most are unaware of the buried history about his tumultuous time in office and the scandal that ended with his unprecedented removal from office.
An administration investigated by the FBI, murder-for-hire linked to the office, a governor-elect sworn in early and concern that one of the most notorious murderers in Tennessee would be set free for the right price.
WVLT News obtained tapes from the FBI uncovering the scandal and interviewed those responsible for uncovering the truth.
A look at just how much freedom cost in the state of Tennessee and what tempted a veteran peace officer to turn against the badge.
Scandal From The Start
The FBI started investigating the one-term governor's administration from the beginning of his time in office in 1975.
"There was trouble in the department of transportation and people went to prison for this, for allegations of highway construction bid rigging," said Keel Hunt, author of, Coup:The Day Democrats Ousted Their Governor, Put Republican Lamar Alexander in Office Early, and Stopped a Pardon Scandal.
There were multiple allegations of wrongdoing inside the administration that had the FBI and the U.S. Attorney's Office on high alert.
Before Blanton even took office, there were rumors he greased the wheels of his opponent's trains with Crisco so they would derail, making them late for their campaign rallies, according to officials with the FBI.
By 1977, agents were officially investigating people inside the administration for selling surplus state-owned cars.
"There was a saying at that time that anything that wasn't tacked down was for sale in the state," then-United States Attorney Hal Hardin said. "Liquor license allegations and even real estate licenses."
That wasn't all that was up for sale.
As governor, Blanton had the power to grant clemency to prisoners, an irreversible act reserved for inmates deemed rehabilitated and ready to integrate back into society.
Rumors began to circulate that Blanton's staff was taking advantage of that very system. There was speculation that his top aides were accepting cash payments from inmates in exchange for release from prison.
Dangerous criminals paying thousands for a signature from the governor.
FBI Special Agent Hank Hillin, who authored the book, FBI CODENAME TENNPAR Tennessee's Ray Blanton Years, and FBI Special Agent Richard Knudsen investigated what would soon be dubbed the 'cash for clemency scandal.'
"We're going, 'this isn't possible and if it was possible, no one would have the gall to do something like this,'" Knudsen said.
The rumors began to hold more weight when Blanton granted a work release to Roger Humphreys, a man who confessed to killing his estranged wife Susan and her friend John Scholl.
"It transpired that Roger Humphreys' dad was a political friend to Gov. Blanton," Hunt said.
Humphreys was sentenced to 20 to 40 years in prison for second degree murder at Brushy Mountain State Penitentiary, but less than two months after his sentencing hearing, he was able to go wherever he wanted on the state's dime.
He worked during the day as a state photographer. The job was given to him by Blanton, along with a state-issued car. At night, Humphreys would stay at a rehabilitation center.
"That led into a major and long-running controversy about what was going on," Hunt said.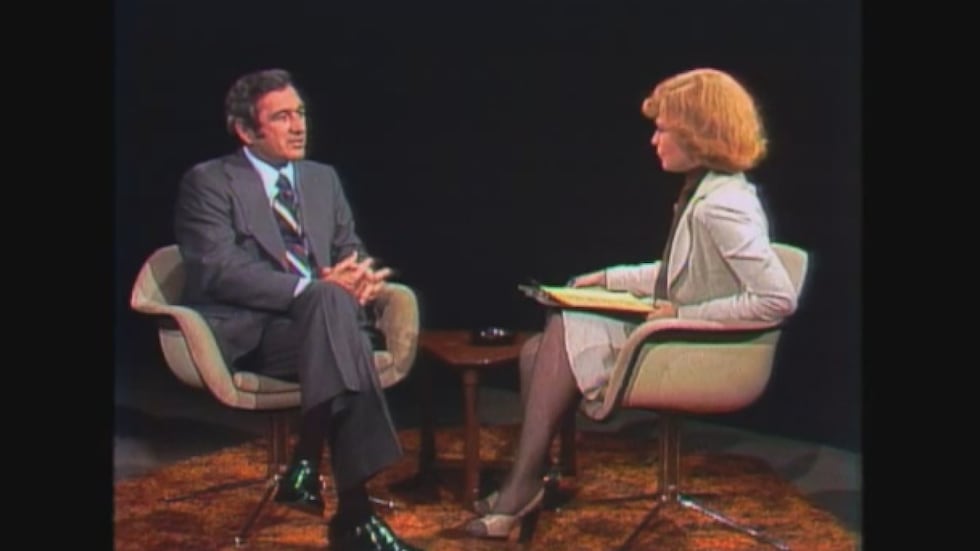 Carol Marin, a news anchor at WSM, Nashville's NBC affiliate, was following the governor's actions closely.
She broke the news on Humphreys' unsupervised position, and Marin got a call saying Gov. Blanton wanted a live, sit-down interview with her.
"I say to Blanton, 'He's a convicted double murderer.' And he said, 'Well, he hasn't killed anybody since he got out of prison,'" Marin said, remembering the interview.
At one point during the interview, unprompted, he denied paroles were up for sale and promised Roger Humphreys would be released early from prison, calling him, 'a nice young man."
"We haven't sold a single one. I don't know if the previous administrations can say that or not, but we haven't," Blanton told Marin.
After that interview, the line between rumor and fact began to blur in the public's eye, with a petition circulating to keep Humphreys behind bars.
"He came to WSM to lynch me, and ultimately he lynched himself," Marin said.
The Evidence Piles Up
Marie Ragghianti, then chair of the state's pardon and paroles board, was the first to come forward to the FBI with her suspicions that something wasn't right.
Ragghianti suspected Blanton's legal counsel, T. Edward "Eddie" Sisk, and other top aides were profiting from the very system she chaired.
"Once I saw the full correctional file, I was aghast because it was clear to me that some of those people should have never been released," Ragghianti said. "These people were buying their way out of prison, and I knew it."
She provided a list of names to the FBI, that included Roger Humphreys.
"He got a job right away and he could go out during the day, didn't even have to stay in prison. There was just things like that going on willy-nilly and I began to challenge them," Ragghianti said. "I became convinced that there was only one thing I could do, and that was go to the FBI."
Special Agent Knudsen said Ragghianti gave them the confidence they needed to investigate the rumors further.
The FBI suspected that a man named Billy Cole had worked with Sisk and other members in the Blanton administration by approaching inmates who were willing to pay money to get out of prison.
Cole was serving a 25-year sentence for armed robbery and was a suspect in a double-murder case.
A transfer of $10,000 for Cole's release was found between Sisk and Cole, according to the FBI.
Blanton granted Cole clemency.
"There was an abundance of evidence that this prisoner was involved in these discussions with this part of the conspiracy," Hunt said.
The FBI uncovered that some inmates had paid $10,000, some had paid $90,000.
Jimmy Pendleton, a convicted murderer, tried to arrange a deal to get out but was denied because he didn't have the money to pay, according to the indictment.
Ragghianti continued to give the FBI information without the board knowing it until she said Sisk fired her without reason.
Bob Roundtree Pays A Visit
Lebanon Defense Attorney Jack Lowery was representing a client named Will Midgett, who was serving time for second degree murder.
"It was a Friday afternoon, just about quitting time," Lowery said. "This guy came in smoking a cigar and wearing a flowery shirt and said, 'Can I see you?'"
The visit was from a man whose real name was William Aubrey Thompson, but identified himself as Bob Roundtree.
Roundtree knew Lowery applied for executive clemency on behalf of his client and offered to help him.
"And he stood up at that time and pulled out a wad of money and said, 'I need to keep this conversation confidential and need to hire you as my lawyer,'" Lowery said.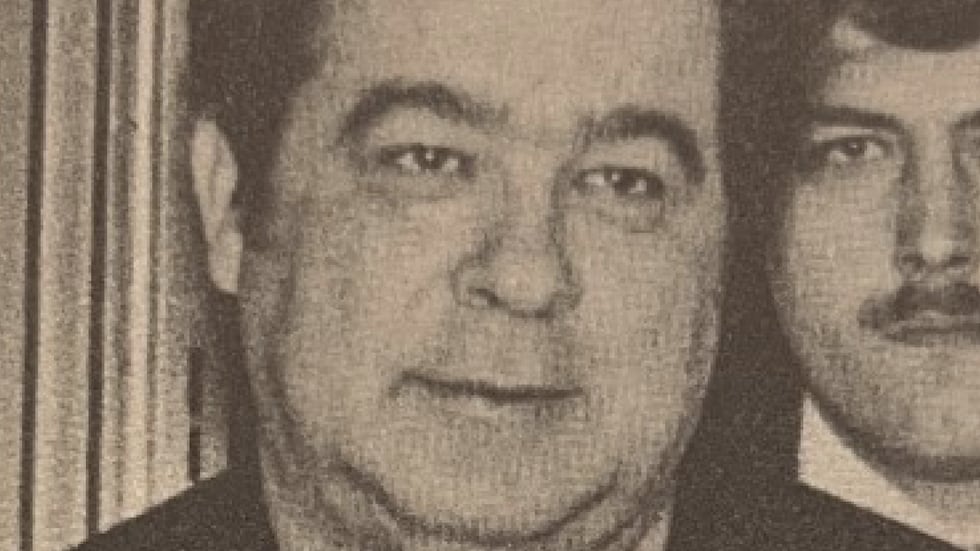 "Roundtree said for $20,000, he could set Midgett free," Lowery recalled. "I can give you the date he will be released and he won't have to go to Florida," Roundtree told Lowery, referring to a deal Lowery was trying to arrange. Lowery said the only other people who knew about the Florida detail were Marie Ragghianti and Eddie Sisk.
"I thought, 'oh hell, nobody knew about that.' So about 7:00 that night I called Marie. I told her the story and I'll never forget what she said. I described the guy to her and told her what happened. She said, 'Oh my God. I don't know how high this goes,' he said. "Those were her words."
"I think this case was the first test," Lowery said. "I think they tested it because Eddie Sisk knew me."
Codename TENNPAR
FBI Special Agents Hank Hillin and Richard Knudsen were working the case they named Codename TENNPAR.
They suspected staffers within the Blanton administration used the governor's office as a "criminal enterprise," to arrange roughly $300,000 in bribes to reduce the sentences of nearly 20 prisoners, many of them serving time for murder.
"These people were being contacted by quote, 'represented by the administration', and if that money would be paid, someone could be gotten out. It was that type of situation," Knudsen said. "It verifies to us that this situation is going to involve the highest part of the Tennessee state government."
Eddie Sisk, the legal advisor to the governor, was accused of lying to the pardons and paroles board on several occasions to convince them to draw up paperwork to let prisoners out early.
The FBI worked with several undercover informants who helped build a case against the administration. In December of 1978, agents had what they needed.
Agents executed a search warrant on the state capitol building on Dec. 15, 1978.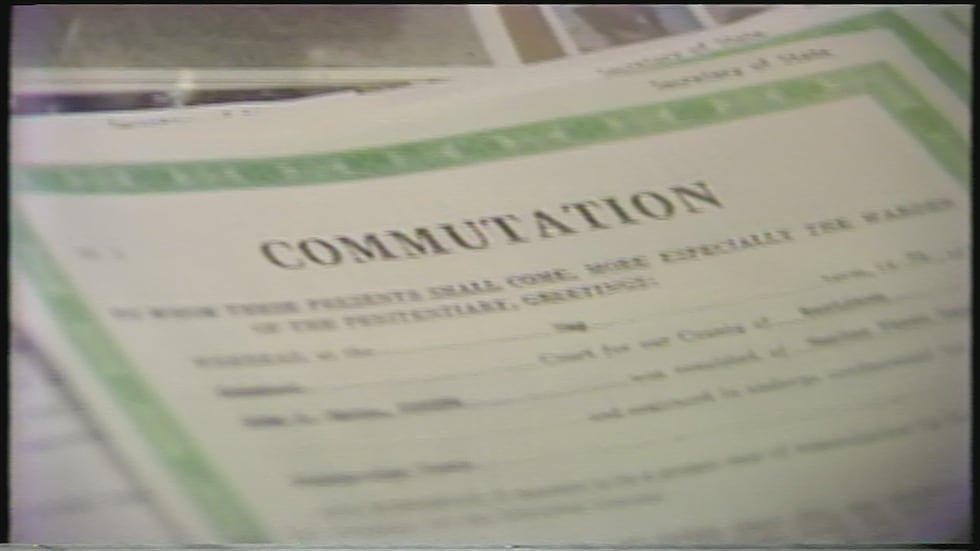 Three Blanton aides were arrested: legal advisor Eddie Sisk, Blanton's bodyguard, Tennessee Highway Patrolman Fred Taylor and extradition officer Charles Benson, who worked under Sisk.
Sisk was arrested with marked $100 bills in his pocket, according to the FBI.
Benson was arrested just before he had a chance to board a flight at the Nashville airport. He was carrying release papers for Rusty Denton, a man serving 60 years for a triple murder out of Cocke County.
Denton opened fire at a nightclub early Christmas morning in 1975, a crime dubbed the Red Lantern Massacre.
According to the indictment, $85,000 had already been paid to cut Denton's 60-year sentence down to nine, but if he paid another $40,000, he could've been a free man.
"The audacity," Knudsen said. "That somebody as people as infamous as Roger Rusty Denton. Here he is, up for commutation. That really bothered me."
There were other deals uncovered that the FBI laid out in what was being called a "release ring" in the indictment against Sisk, Taylor and Benson.
Convicted murderer Larkin Bibbs Jr. admitted to paying $15,000 to get out after serving four months of a 10 to 15 year prison sentence.
Death row inmate William Scharff was told his death sentence could be reduced to 10 years in prison for $45,000, according to the indictment.
Commutation papers for dozens of inmates, even some serving time for murder, that were suspected to cost between $2,000 and almost $100,000 for release, made their way to the governor's desk, according to Knudsen.
"These people I'm fronting for have a product to sell," Taylor said in a recording by an F.B.I. informant. "If you want to play, this is the only game in town."
Mysterious Deaths During The Investigation
In February of 1979, Chattanooga businessman Samuel Pettyjohn was shot to death outside of the club he owned on Market Street.
For more than 40 years, his murder went unsolved, until 2021, when new details came to light.
In 2015, investigators found that a witness told police in 1993 that a man named William Edward Alley murdered Pettyjohn, but nothing was done about it.
"FBI agents shared this information with former Chattanooga Police Department Chief Ralph Cothern, who replied, 'be careful who you share your information with,'" according to officials with the Hamilton Co. Cold Case Unit.
In 2021, the unit connected Gov. Ray Blanton's office to Pettyjohn's murder.
Pettyjohn worked as an informant with the FBI. He told agents he coordinated with Bob Rountree to arrange paid releases from prison.
"Pettyjohn knew too much about illegal activities and his cooperation with federal authorities placed other individuals' freedom, including that of Gov. Ray Blanton, at severe risk," officials with the Hamilton Co. Cold Case Unit said.
Pettyjohn testified before a federal grand jury about his involvement in the cash for clemency scandal. He claimed he would help raise money for the prisoners and give the money to Blanton's office, according to officials with the Hamilton Co. CCU.
Suspects who were interviewed said that one of the reasons Pettyjohn was murdered was because he was a source of cooperation for the FBI for Operation TennPar, according to the office.
Investigators were also told that Alley was hired to kill Pettyjohn by three separate accounts and that one of them was by the administration.
"At the conclusion of Operation TennPar, five witnesses had either been murdered or committed suicide," Hamilton Co. CCU officials said.
The Hamilton Co. Grand Jury concluded that if Alley was alive, he would have been indicted on a first degree premeditated murder charge for the death of Pettyjohn.
"There were two or three other mysterious murders at the time that there's no answer for," U.S. Attorney Hal Hardin said.
It's unclear if other witnesses' deaths were connected to the administration.
One Big Name
Republican Gov.-elect Lamar Alexander was set to be sworn into office Saturday, Jan. 20, 1979.
Just five days before inauguration day, Gov. Ray Blanton drove to the capitol around 7 p.m. and pardoned or issued commutations for 52 people, including 26 convicted murderers. FBI agents believed many of them paid cash for their release.
"The paperwork had been signed that night in an extraordinary after-hours signing session in the governor's office," Keel Hunt said.
According to CBS Affiliate WTVF, 34 of the 52 were granted without the approval of the pardons and paroles board.
"These folks had been convicted of serious crimes," Hunt said. "Murder, rape, and in some cases, multiple murders."
Roger Humphreys, who had been serving time for a double murder, was one of those pardoned.
"And so it was like tossing a match in a can of gasoline to this scandal," Hunt said. "Blanton could, if he so chose, let a whole bunch of people out of prison for all the wrong reasons."
Blanton claimed the releases were to combat the overcrowding issue in the prisons. Once the papers were signed, the change was set in stone. No one could be put back in prison to continue serving the rest of their sentence.
Of Blanton's actions that night, a 99-year sentence for first degree murder was reduced and his attorney announced that he was planning to pardon more people, including one big name.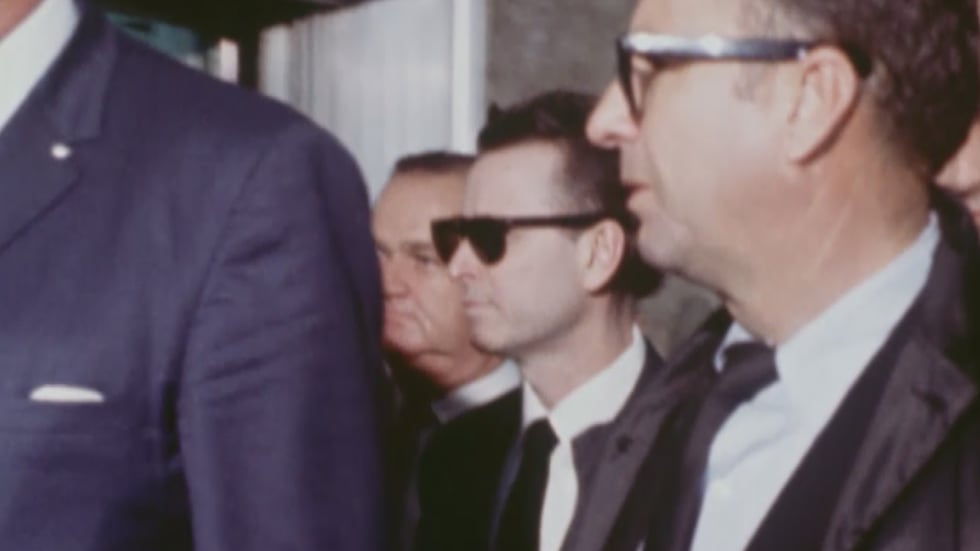 People speculated that big name was James Earl Ray, the man convicted for assassinating Rev. Dr. Martin Luther King Jr., who was serving time at Brushy Mountain State Penitentiary.
An undercover FBI agent secretly recorded a meeting with Blanton's bodyguard Fred Taylor in a Memphis motel room, to discuss more names to add to the pay for pardon scheme.
Just how much would it take for the man accused of killing the Civil Rights Movement leader, to be a free man.
"It was an incredible conversation, how much money would this one cost, how much money would that one cost. Let's see how far these guys will go. Let's ask him about James Earl Ray, who killed Martin Luther King. How much would it cost to get Ray out? And the trooper kind of was taken aback by that and said, 'Damn that's a hot one. I don't know if the governor can commute his sentence but maybe for $75,000, we can arrange for an escape.' And that shows you how far they would go."
It transpired that the big name was not James Earl Ray but notorious bank robber Larry Hacker.
For the price of $50,000 Hacker would be a free man.
Sisk and Taylor agreed it would be too risky to ask the pardon and paroles board to approve his release so instead they requested a blank commutation form and had the governor's appointments secretary, Kenneth Lavendar, sign Blanton's name on the signature line.
That's when the FBI and the U.S. Attorney's Office knew they had to jump into action before more inmates were released.
On Wednesday, Jan. 17, 1979 Alexander was in his office, writing his acceptance speech when he got an unexpected call from U.S. Attorney Hal Hardin.
The call was urging the incoming governor to consider taking office three days early.
"He said 'Lamar, I'm calling you as a citizen asking you to take office early,'" Alexander said, remembering the phone call with Hardin. "The FBI has evidence that Gov. Blanton is about to release a large number of prisoners who paid cash to obtain their release including one big name."
Alexander was Hardin's best chance to stop dangerous criminals from paying to get back on the streets.
"What I thought was, I'm not going to do that. That's not the way we do things in our country," Alexander said. "The most unique thing about our country, about our democracy, is the peaceful transition of power with grace from one party to another."
The main concern was the debate over if it was legal and if doing it legally would outweigh the dangers of having those prisoners released.
"It just progressed until the time where we decided that there was just something we had to do about it," said Hardin.
Still thinking Ray was about to be set free, Alexander decided he had to do something.
"So I set about spending the entire afternoon trying to figure out how can we accomplish this coup in the most appropriate way what's never been done before in our country so far as I know," said Alexander.
The Chaotic Swearing In Of Lamar Alexander
Wednesday afternoon, January 17, 1979, Hal Hardin and a small handful of state leaders spent hours locked in a hotel room in Downtown Nashville, secretly trying to figure out how Alexander could legally take office early.
"Finally I came to the conclusion and said, 'Look, we can debate this forever but time is running out, we don't have any time. Let's do it and if we're wrong, then the courts will tell us we were wrong, and you shouldn't have done it, and we will take the medicine that way. Let's go do it and get it over with, and that's what we did."
Lamar Alexander was sworn in as governor on Jan. 17, 1975, three days ahead of schedule.
"It was very somber. It was like being at a funeral parlor after a death where nobody knows what to say to one another, and I knew I wasn't the governor yet that I had to be in charge," Alexander said.
Hardin received a phone call from an FBI agent later that night. Hardin said the agent told him that there was a stack of commutation papers on Blanton's desk, waiting to be signed.
"We went up and on his desk was this stack of commutations awaiting Blanton's signature," FBI Special Agent Richard Knudsen said. "So we thwarted that. Everybody felt good about that."
Historic Removal From Office
Blanton was the first Tennessee governor to ever be stripped of his powers.
In 1984, Blanton was convicted on mail fraud and extortion charges for selling liquor licenses. He served 22 months in jail.
"It certainly was no fun. For 30 years none of us even talked about," Hardin said. "It was like going to war, you just don't talk about those things."
Blanton's legal advisor Eddie Sisk pled guilty to conspiring to sell clemencies to inmates and served five years in prison.
Blanton's bodyguard and 15-year Tennessee Highway Patrolman Fred Taylor also pled guilty to conspiring to sell clemencies to inmates and served five years in prison.
"I was supposed to be strong and I thought I was," Taylor told FBI Agents Knudsen and Hank Hillin in a recorded confession. "I never took a quarter before all that. I saw a lot of people spending a lot of money and here I am on a police officer's salary. I don't understand it either, I just fell to the temptation of all that money."
Extradition officer Charles Benson, who worked under Sisk, was acquitted.
"He was just working there and he did what Eddie told him to do, Eddie told him to get the documents signed," Benson's lawyer, Gordon Ball, said.
Blanton denied any involvement in the scheme. He died Nov. 22, 1996. He was 66 years old.
CBS News reported in 1979 that Gov. Blanton issued 650 pardons or commutations to prisoners during his time in office. It is unknown how many paid cash for their release.
Copyright 2023 WVLT. All rights reserved.