Roane State receives $100K donation to launch nuclear technology program
Donation from UT-Battelle helps Roane State start nuclear technology program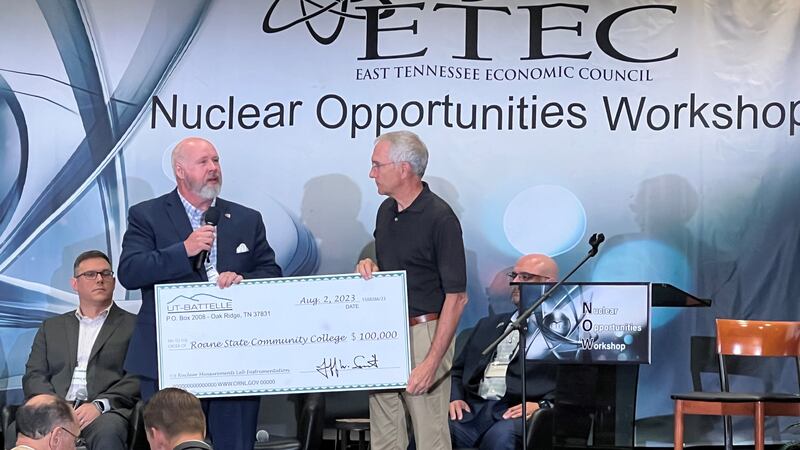 Published: Aug. 2, 2023 at 4:30 PM EDT
KNOXVILLE, Tenn. (WVLT) - Roane State Community College plans to launch a new Nuclear Technology Program thanks to a $100,000 contribution from UT-Battelle, LLC, which manages and operates Oak Ridge National Laboratory (ORNL) for the US Department of Energy.
"This generous contribution will allow us to launch a program that will meet a need for skilled technicians for a variety of sites and industries," said Roane State President Chris Whaley.
Roane State will welcome between 10 and 20 students to their nuclear program in fall 2024 and will purchase instruments, sources and tools for the college's Nuclear Measurements Lab with the donation money.
Students will receive extensive hand-on training and upon graduation, will receive an associate degree or a certificate in Nuclear Technology.
Copyright 2023 WVLT. All rights reserved.