Invasive hornet spotted in US for first time, officials warn
Published: Aug. 15, 2023 at 2:13 PM EDT
ATLANTA (Atlanta News First/Gray News) - The Georgia Department of Agriculture warned people in the state to be on the lookout for an invasive insect.
Officials confirmed during a news conference Tuesday the detection of a living yellow-legged hornet for the first time in the United States, in Savannah, Georgia.
A beekeeper saw two of them and immediately reported it earlier this month, the department said.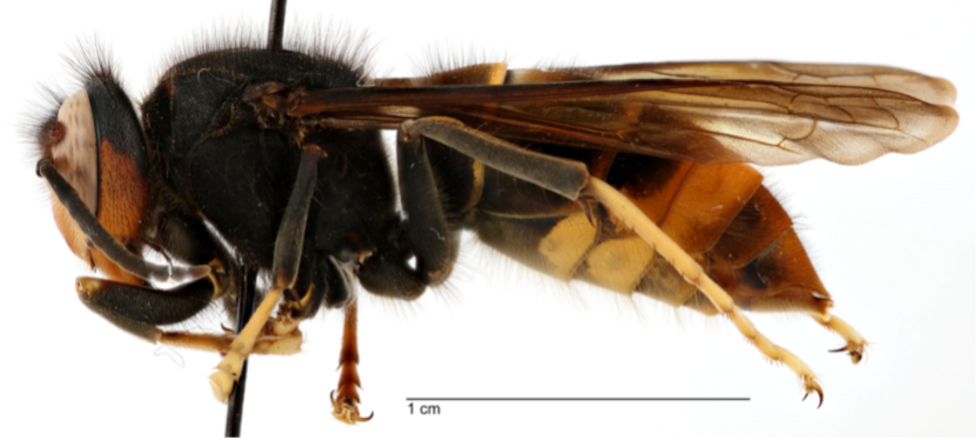 "The hornet feeds on a variety of insects, including honeybees and other native pollinators. If allowed to establish in the state of Georgia and U.S. this pest could threaten honeybee production, native pollinators and the agricultural industry in the state of Georgia," said Agriculture Commissioner Tyler Harper.
"Its nickname is the Bee Hawk for good reason. They are very agile. They can swoop down and capture honeybees in the air and from the front of their hives," Harper said.
Officials stressed that these are not northern giant hornets, which made news a couple of years back.
"The coloration is a little more strongly black and yellow. On the fourth abdominal segment, it's very strongly yellow," Harper explained.
Entomologists said there is no serious threat to humans, but they still don't know how these hornets got here and if there are more out there.
Harper said agriculture is the state's No. 1 industry. He feels protecting that is paramount.
"Growing up on a family farm as a 7th generation farmer myself, I understand the importance of agriculture to our state, to farm families all across this state," he said.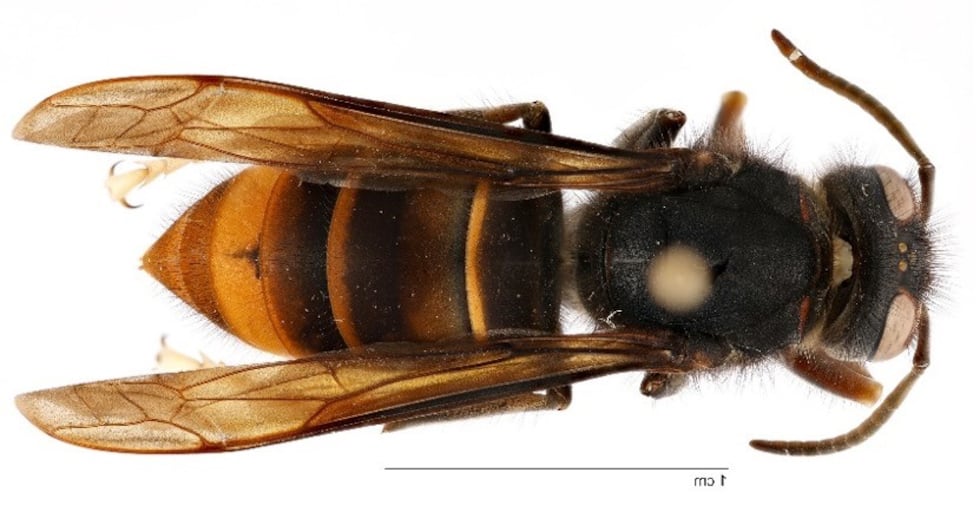 Harper said the departments are ready and have a plan to eradicate the species if there are more reported.
The agency's website has been updated with additional information regarding the yellow-legged hornet and an easily accessible form to report potential sightings. This information is displayed on the homepage of the website. Georgians with additional questions or concerns are encouraged to email the agriculture department at yellow.legged.hornet@agr.georgia.gov.
Include in the report, if possible, your name and contact information, the location and date of the sighting, a photo if possible, location and approximate height of the nest. Give the direction the hornet(s) flew when flying away.
If you have no photo, please include a description of the size of the insect, the color of the head and body and what it was doing. Give a description of the hive loss and damage.
If you believe you saw a yellow-legged hornet in another state or province, report it to the department of agriculture for that state or province.
Please note: There are many domestic lookalikes that are native to the U.S. and do not pose a threat to honeybees. Many of them are valuable pollinators. USDA has a photo gallery of lookalikes. To get to the gallery, go to www.aphis.usda.gov, and search for "yellow-legged hornet."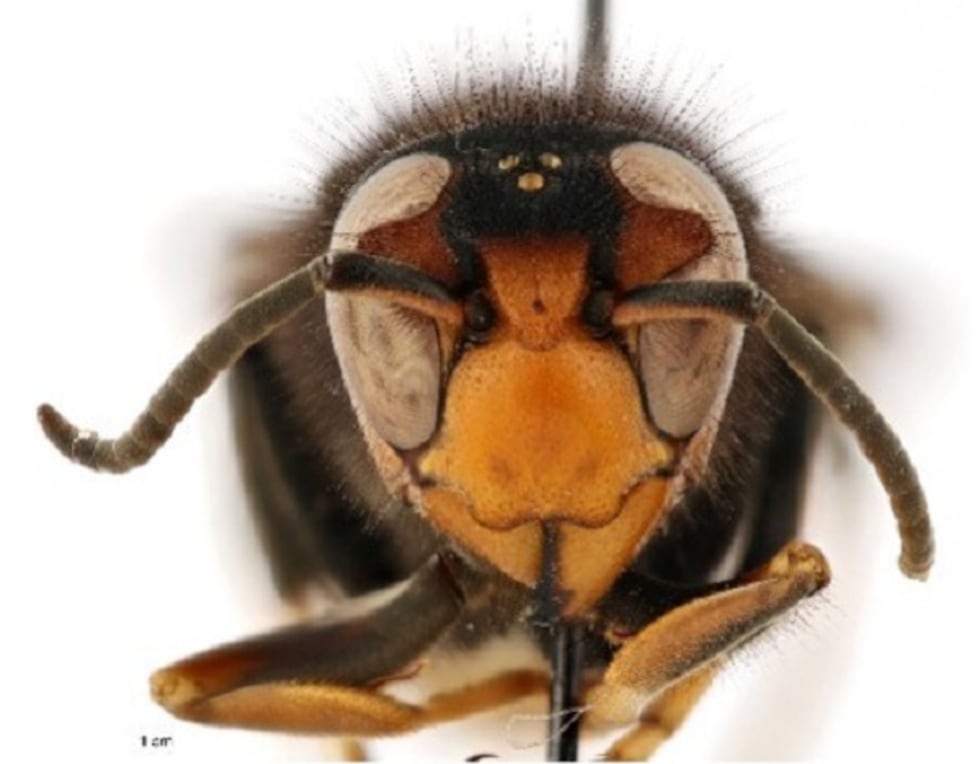 Copyright 2023 WANF via Gray Media Group, Inc. All rights reserved.