Mother deer dies from birthing complications after deputies helped deliver twin fawns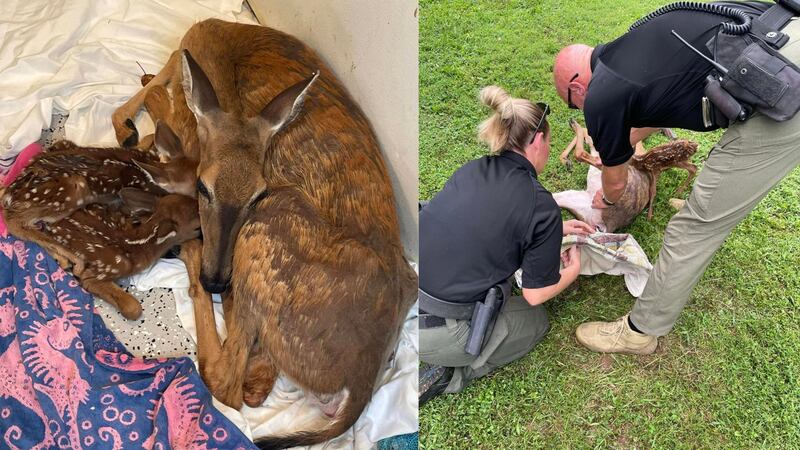 Published: Aug. 24, 2023 at 4:53 PM EDT
BOWLING GREEN, Ky. (WBKO/Gray News) – A mother deer in Kentucky has died following birthing complications of twin fawns.
The doe and her babies were rescued by Warren County Sheriff's deputies on Tuesday after they received a report of a deer that had been lying down in the caller's backyard for two days.
Responding deputies quickly realized the deer was in labor and distress, and they assisted with the delivery of twin fawns.
All three deer were taken to their temporary new home at a rehabilitation facility, Wild4Life.
Sadly, the facility posted an update about the deer family, saying the doe had died.
"Unfortunately, mama didn't make it despite my efforts to save her," the post read.
Wild4Life also said the twins are a boy and a girl. They have been named Jack and Jill.
"They are very small and fawns are very fragile. Fawns are normally born late May or early June. No one has fawn this size so they need each other. I am praying they both make it," the post read.
You can donate to Wild4Life here. The nonprofit runs solely on donations.
Copyright 2023 WBKO via Gray Media Group, Inc. All rights reserved.