Varsity All Access | Week 9 Game Results
Bearden and Oak Ridge meet in non-region blockbuster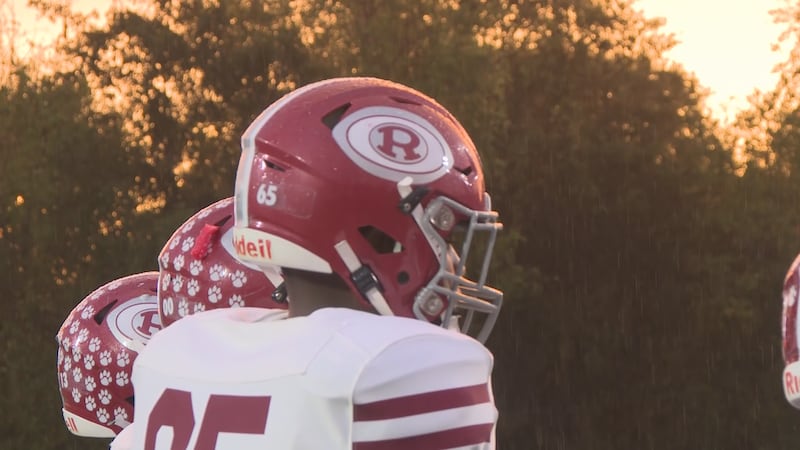 Published: Oct. 13, 2023 at 3:58 PM EDT
|
Updated: Oct. 13, 2023 at 11:44 PM EDT
KNOXVILLE, Tenn. (WVLT) - As we roll into Week 9 of the regular season, non-region matchups are the most intriguing in East Tennessee this Friday night. Below are five important matchups to watch for on this week's Varsity All Access report.
BEARDEN at OAK RIDGE | GAME OF THE WEEK (33-29 Final)
The Bulldogs and Wildcats have made their claim to be the second-best teams in East Tennessee this season. After a slow start, the Bulldogs have put together one of their best runs in school history, entering Friday's matchup with a six-game winning streak.
Oak Ridge has played only four quarters of bad football this year. If not for a poor showing against McMinn County, the Wildcats would be undefeated. Instead, they're 6-1 and riding high after a dominant 35-3 showing against Farragut a week ago.
DOBBYNS-BENNETT at WILLIAM BLOUNT (46-21 Final)
The Governors have been on a roller coaster all season long. After a four-game winning streak to open the season, William Blount snapped a two-game losing streak with a 56-0 win over Union County.
The Govs can clinch their first winning regular season since 2007 with a victory tonight.
LENOIR CITY at HERITAGE (0-35 Final)
It's the battle of Hwy. 321. The Mountaineers playoff hopes are on life support, needing a win to keep their slim postseason chances alive.
Lenoir City has quietly put together a great second half, winning four straight games after a 1-2 start.
Heritage is seeking its first win in the series since 2020.
LIPSCOMB ACADEMY at KNOXVILLE CATHOLIC (33-10 Final)
Not many expected Lipscomb Academy to be 2-5 entering their matchup with the Fighting Irish but here we are.
Catholic entered the Top 5 in the Division II-AAA coaches poll a week ago after winning a 47-42 thriller against Brentwood Academy.
DAVID CROCKETT at MORRISTOWN-WEST (25-46 Final)
After suffering a demoralizing overtime loss to Sevier County last Thursday, Morristown-West looks to finally put an end to its three-game losing streak against the Pioneers this evening.
The winner of tonight's game will take over sole possession of second place in 5A Region 1.
You can catch all five of these games plus much more on tonight's Varsity All Access report beginning at 11:00 on WVLT!
Heading to a game? Tag us in your tweets at Varsity All Access!
Other Games to Watch
MARYVILLE at CLEVELAND (34-7 FINAL)
SCOTT at ALCOA (0-49 FINAL)
MIDDLE TENNESSEE CHRISTIAN at KING'S ACADEMY (47-7 FINAL)
LAKEWAY CHRISTIAN at CHATTANOOGA CHRISTIAN (39-28 FINAL)
YORK INSTITUTE at FRIENDSHIP CHRISTIAN (8-7 FINAL)
SUNBRIGHT at WARTBURG (0-54 FINAL)
KINGSTON at McMINN CENTRAL (28-31 FINAL)
HAPPY VALLEY at CUMBERLAND GAP (64-12 FINAL)
SEVIER COUNTY at DANIEL BOONE (24-7 FINAL)
SOUTH GREENE at EAGLETON ACADEMY (20-19 FINAL)
CLOUDLAND at CROSBY (55-14 FINAL)
UNICOI COUNTY at CLAIBORNE COUNTY (41-32 FINAL)
TENNESSEE HIGH at COCKE COUNTY (40-22 FINAL)
Copyright 2023 WVLT. All rights reserved.