John Campbell Jr earns SEC Co-Offensive Lineman of the Week
Miami transfer helped Vols rush for over 200 yards against Kentucky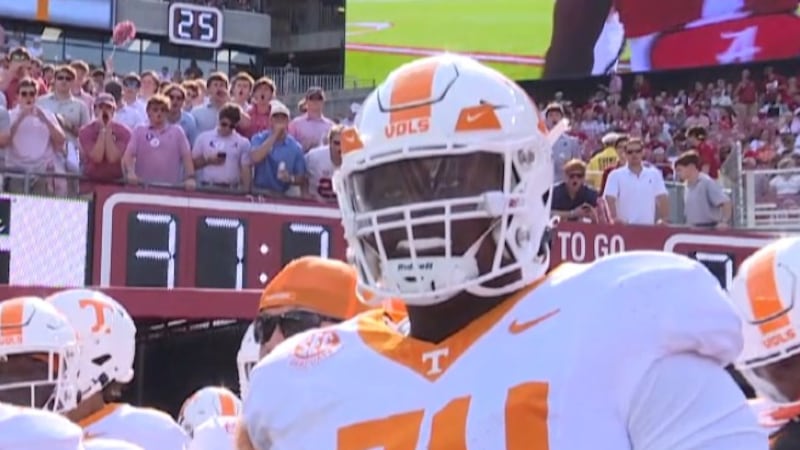 Published: Oct. 30, 2023 at 9:49 PM EDT
KNOXVILLE, Tenn. (WVLT) - In Tennessee's 33-27 win on the road at Kentucky, the Vol offensive line put together another strong performance, clearing the way for Tennessee tailbacks.
The Vols rushed for over 200 yards for the sixth time in eight games this season. Leading the way was John Campbell Jr, who earned SEC Co-Offensive Lineman of the Week honors for his performance.
Cooper Mays, who has now suited up in four games for Tennessee after missing the beginning of the season has been impressed with what he's seen from the Miami transfer.
"Just a guy doing his job, learning the offense, embracing the culture," said Mays. "He has a lot of energy and a lot of good energy. Really proud of what he's done here and how he's developed."
Tennessee now ranks 7th in the FBS in rushing offense with over 221 yards per contest.
Charles Campbell was named SEC Special Teams Player of the Week, making all four of his field goal attempts. Campbell also made a season-long 49-yarder.
Copyright 2023 WVLT. All rights reserved.