Varsity All Access | Round 1 Playoff Results
East Tennessee high school teams head into the first round of the playoffs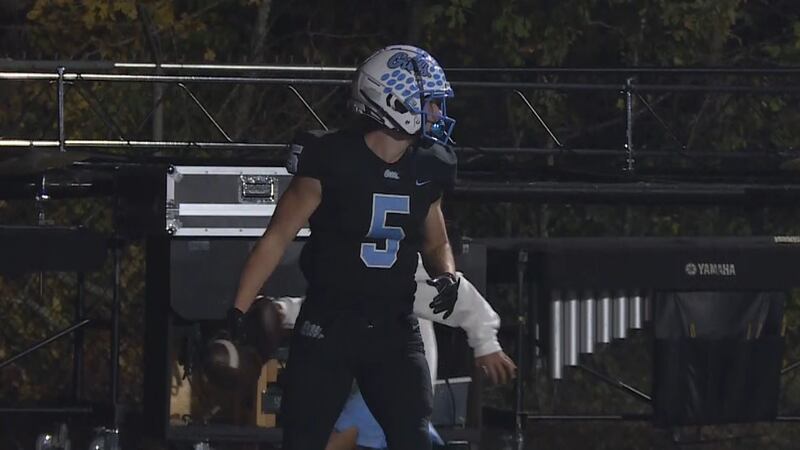 Published: Nov. 3, 2023 at 4:25 PM EDT
|
Updated: Nov. 3, 2023 at 10:53 PM EDT
KNOXVILLE, Tenn. (WVLT) - The road to Chattanooga begins tonight with round one of the 2023 TSSAA playoffs. Here are five games to keep an eye on tonight in the first round.
NORTHVIEW ACADEMY-27 at GIBBS-28
After playing without a home stadium a season ago, Gibbs is hosting a playoff game for the first time since 2016.
The Eagles' eight regular season wins are their program's most since winning nine in 2010.
Northview put together its best season in school history, starting 6-0 and finishing with a program record seven regular season wins.
The Cougars are making their third playoff appearance and are seeking their first postseason victory.
DOBYNS-BENNETT-0 at BEARDEN-27
Dobyns-Bennett went 2-2 against Knoxville area schools in the regular season.
Bearden saw its seven-game win streak snapped in Week 10 against Bradley Central.
The Bulldogs are hosting a playoff game for the first time since 2015.
CLEVELAND-36 at JEFFERSON COUNTY-44
Jefferson County is in the midst of its best season since going 8-3 in 2012.
The Patriots enter tonight's matchup 9-1, and are riding a nine-game win streak, the program's longest since 1989.
Cleveland is 3-2 against Knoxville area schools this season.
EVANGELICAL CHRISTIAN-7 at WEBB-34
Webb's only regular season loss this year came to 10-0 Boyd-Buchanan. The Spartans are hosting for the second straight season.
The Spartans are 19-2 over the last two years.
Evangelical is making a nearly five-and-a-half-hour trip to Knoxville for the matchup.
TENNESSEE-14 at POWELL-42
It's a battle of 7-3 teams in the first round tonight at Powell.
The Panthers went a perfect 5-0 at home this season.
Tennessee went 1-2 against Knoxville area schools this season. They were winless against Knoxville area playoff teams.
You can catch all five of these matchups, plus much more on tonight's Varsity All Access report. It all begins at 11:00 p.m. on WVLT!
OTHER GAMES TO FOLLOW
MARYVILLE-42 at SCIENCE HILL-16
DANIEL BOONE-0 at WEST-34
EAST HAMILTON-22 at OAK RIDGE-49
Copyright 2023 WVLT. All rights reserved.