Vrabel names rookie Will Levis Titans starting QB over Ryan Tannehill going forward
"Our team is gonna play hard for anybody that's out there at any position."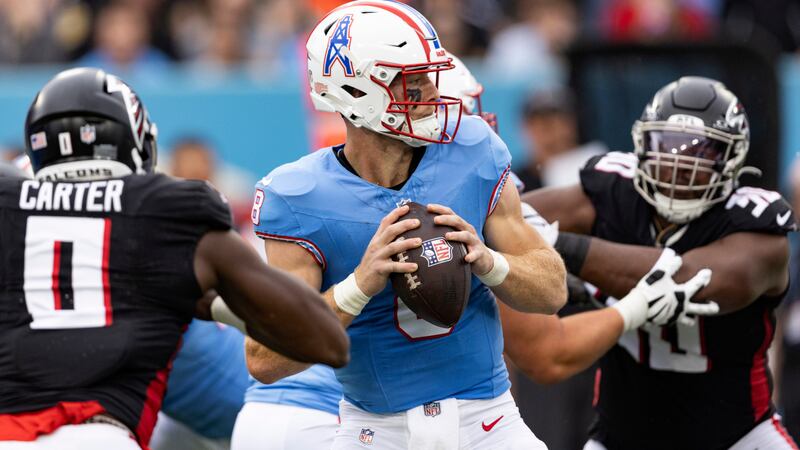 Published: Nov. 7, 2023 at 2:24 PM EST
NASHVILLE, Tenn. (WSMV) - After two games at the helm of the Tennessee Titans offense, coach Mike Vrabel said rookie Will Levis will be the starting quarterback going forward.
Vrabel made the announcement at a press conference on Tuesday, saying Levis will be the Titans starting QB over veteran Ryan Tannehill.
"There's clearly something there that we want to develop and work with and win," Vrabel said. "Our team is gonna play hard for anybody that's out there at any position."
So far, Levis is 1-1 as the Titans starter and has thrown for 500 yards, four touchdowns and one interception in those games. His debut game against the Falcons was the rookie out of Kentucky's coming out party throwing four touchdowns in his first-ever NFL win.
Copyright 2023 WSMV. All rights reserved.