Girls Inc. hosts basketball clinic at Fulton High School
Young girls will have the chance to learn from both the Memphis and Lady Vols basketball teams.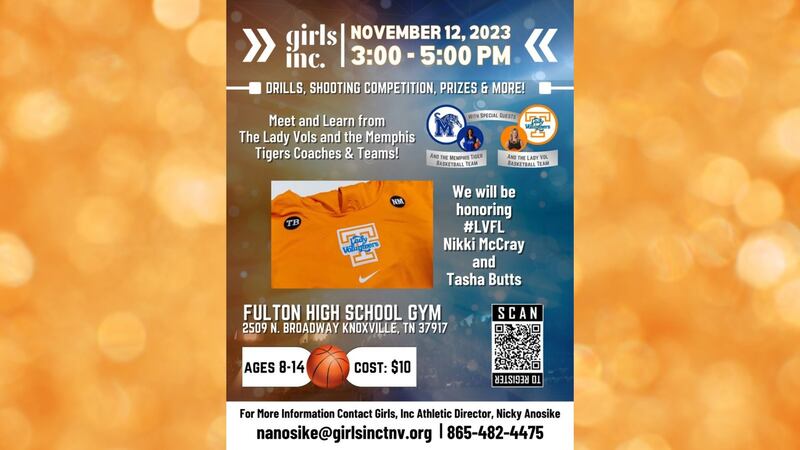 Published: Nov. 8, 2023 at 4:45 PM EST
KNOXVILLE, Tenn. (WVLT) - Girls Inc., a nonprofit organization that serves girls ages 5-18 at more than 800 sites in 350 cities across the United States and Canada, will be hosting a basketball clinic at Fulton High School.
The clinic will feature special guest appearances from coaches and players of the Lady Vols basketball team as well as the Memphis Tigers women's basketball team. There will be a shooting competition, various skill-related drills, prizes and more.
The event welcomes girls ages 8-14 and registration costs $10.
The clinic will also be honoring LVFL Nikki McCray and Tasha Butts, who both passed away this year after battles with breast cancer.
To register for the event, scan the QR code in the flier below.
For more information, contact Girls Inc. Athletic Director Nicky Anosike by email at nanosike@girlsinctnv.org or by phone at 865-482-4475.
To learn more about Girls Inc., click here.
Copyright 2023 WVLT. All rights reserved.