Fulton High School's Jeff McMillan steps down as head football coach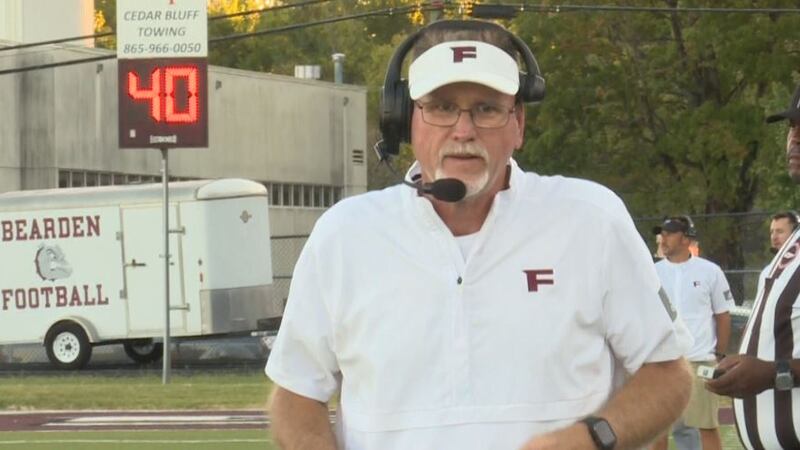 Published: Nov. 14, 2023 at 4:18 PM EST
KNOXVILLE, Tenn. (WVLT) - Fulton's head football coach, Jeff McMillan, announced Tuesday afternoon that he's "stepping down" following the end of the Falcons 2023 season.
McMillan served as the Falcons' head coach for the last two seasons, comprising a 6-16 record. In his time, he also led the team to the playoffs in both years.
He previously served as Fulton's Defensive Coordinator from 2011-2013 and from 2017-2021. Coach McMillan has coached high school football for a total of 39 years including stints at Central, Lenoir City, South-Young, and Carter.
In a statement from Fulton Athletic Director Rob Black, he said:
As a head coach, he has a 20-35 overall record.
AD Black said the search for the next head football coach begins immediately.
Copyright 2023 WVLT. All rights reserved.