Lady Vols spoil Memphis' upset bid with overtime win
Jewel Spear's double-double helps Tennessee hold off in-state rival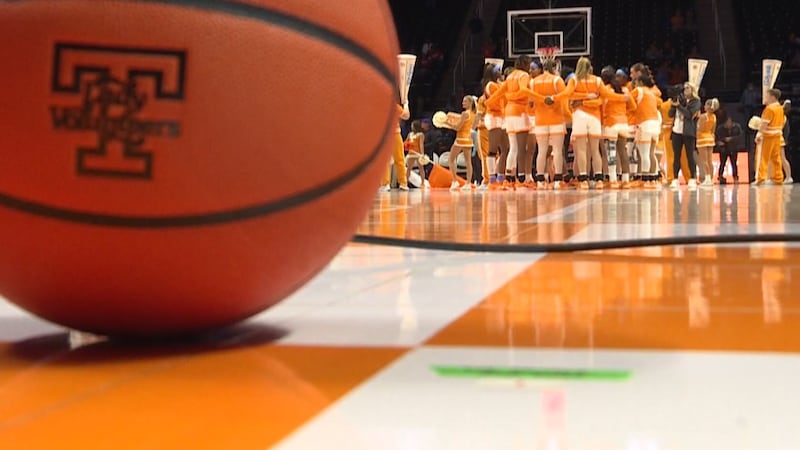 Published: Nov. 13, 2023 at 10:44 PM EST
KNOXVILLE, Tenn. (WVLT) - Despite losing a four-point lead in the game's final 20 seconds, Tennessee outscored Memphis 15-5 in overtime to hold off the Tigers 84-74.
The Lady Vols trailed by four points at the half but outscored Memphis 22-15 in the third quarter to build a four-point lead heading into the fourth quarter.
Tennessee went on a 14-0 run in the third quarter, leading by as many as nine points with just over three minutes to go.
With a two-point lead in the final seconds of regulation, Raven Sims collected an offensive rebound and hit a game-tying layup to send the game to overtime.
Jewel Spear collected her first double-double as a Lady Vol, scoring 19 points and adding a game-high 12 rebounds. Sara Puckett led all scorers with 24 points.
Memphis was paced offensively by Kai Carter's 18 points.
The Lady Vols improve to 2-1 and will host Troy on Sunday.
Tennessee is now 27-1 all-time against Memphis.
Rickea Jackson did not suit up against the Tigers. Jackson is currently day-to-day with a lower leg injury.
Copyright 2023 WVLT. All rights reserved.