Man charged in Loudon County sergeant's death sentenced to 10 years in prison
Christopher Savannah pleaded guilty to vehicular homicide in the death of Loudon County Sheriff's Office Sgt. Chris Jenkins.
Published: Nov. 15, 2023 at 12:03 PM EST
|
Updated: Nov. 15, 2023 at 8:42 PM EST
KNOXVILLE, Tenn. (WVLT) - Christopher Savannah, the man charged in the death of Loudon County Sheriff's Office Sgt. Chris Jenkins, pleaded guilty to vehicular homicide by intoxication Wednesday.
According to an investigation by the Tennessee Highway Patrol, Jenkins was killed after Savannah hit him as he was trying to remove a ladder from the roadway of I-75 in Loudon County in February of 2022. Savannah was driving a tractor-trailer that day, and was found to have been smoking marijuana before and while driving.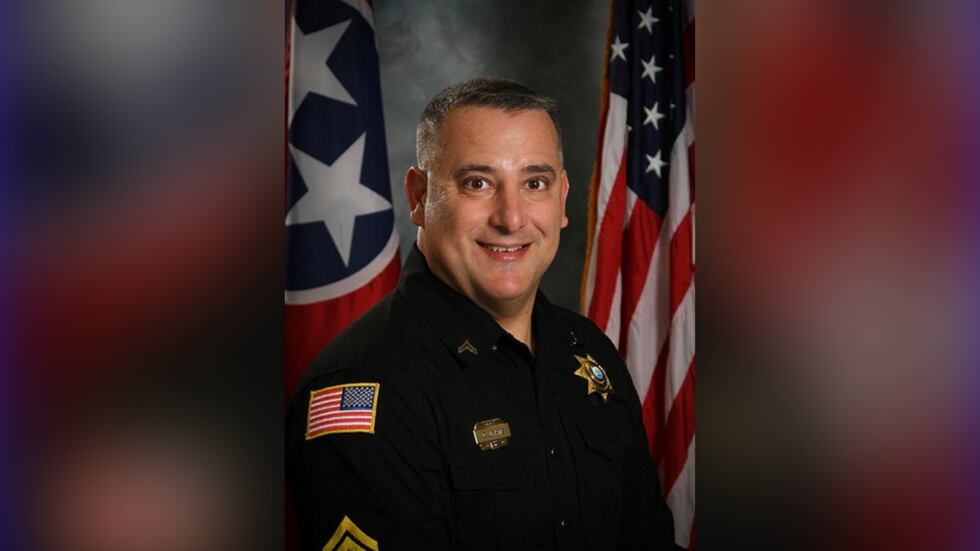 In the plea, Savannah admitted to smoking while driving, failing to stop for Jenkins' rolling road block and hitting him. As part of the plea, Savannah will serve 10 years in prison on the vehicular homicide charge, along with two charges of felony reckless endangerment and many other violations.
The plea offer adds two years to the minimum sentence - eight years - for vehicular homicide. The plea offer was made at the request of Jenkins' son Clay Jenkins, a LCSO narcotics detective.
"The plea agreement confirmed with the family members who are all glad to have a resolution to this case and are now able to put this behind them to relieve them of the stress and emotion of a jury trial," court officials said.
Jenkins' death prompted a change in Tennessee law when state legislators increased vehicular homicide punishments. The Sergeant Chris Jenkins Law states that mandatory service for convictions increased to 100%, or 85% with good behavior. The law also now requires drivers to secure items like ladders to the back of pickup trucks or trailers or face a Class A misdemeanor. That law went into effect on July 1, 2023.
Along with changing Tennessee law, Jenkins' death impacted the community in a major way, prompting a memorial service and procession.
Loudon County Sheriff Jimmy Davis released a statement after Savannah was sentenced.
He said that even though the case was over and the family had closure, but their love for Jenkins would always remain.
"We also take comfort in knowing that a hero remembered never dies, and K9 Sergeant Chris Jenkins will never be forgotten. Sergeant Jenkins will not be remembered for the way he died, but for those ideals he embodied in life - honor, courage, and dedication - and his willingness to go above and beyond what was ever asked of him."
Copyright 2023 WVLT. All rights reserved.