Orange and Blue Blood Drive Underway
Tennessee and Kentucky compete in blood donations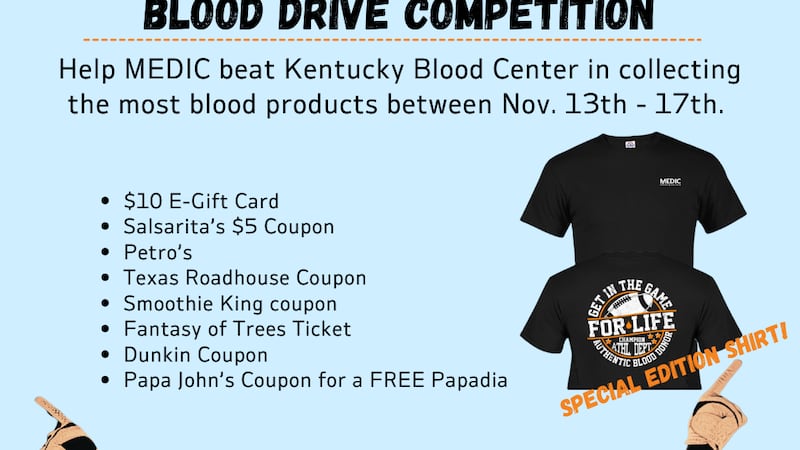 Published: Nov. 16, 2023 at 6:34 AM EST
KNOXVILLE, Tenn. (WVLT) - Another competition is happening between Tennessee and Kentucky. This time, it's about who can get the most blood bank donations.
Right now, Medic and UT are facing off with UK and the Kentucky Blood Center to see who can donate the most blood in a week. It's the 38th year they have held this competition. The drive will be running until Friday, November 17.
Donors will receive a special edition t-shirt, $10 e-gift card, ticket for the ETCH Fantasy of Trees, and coupons to Smoothie King, Dunkin, Texas Roadhouse, Salsarita's, Petro's, and Papa John's.
Appointments can be made online at www.medicblood.org, via the MEDIC app, or by calling 865-524-3074.
MEDIC is the primary blood product provider for 26 hospitals in 23 counties including Blount Memorial, Covenant Health System, East TN Children's Hospital, Tennova Healthcare, and UT Medical Center.
Copyright 2023 WVLT. All rights reserved.