Renegade Mountain wildfire in Cumberland County contained, residents allowed to return
People in the Renegade Mountain area of Cumberland County are being asked to evacuate because of a wildfire.
Published: Nov. 15, 2023 at 2:13 PM EST
|
Updated: Nov. 15, 2023 at 11:31 PM EST
KNOXVILLE, Tenn. (WVLT) - UPDATE: 9:18 p.m.: The Renegade Mountain fire was 100% contained and residents were allowed to return to their homes, according to officials with the Crossville and Cumberland County Emergency Management Agency
The EMA director told WVLT's Sam Luther that the fire grew to 250-300 acres as of 6 p.m. Wednesday.
Officials have set up a temporary shelter for people at Crab Orchard Christian Church at 217 Wheeler Lane. Officials are also asking people to avoid the area. Emergency officials told WVLT News that two duplexes have been destroyed in the fire, with more structures at risk of burning. They added that the western side of the fire is difficult to contain due to rough terrain.
The below picture is from early Wednesday afternoon.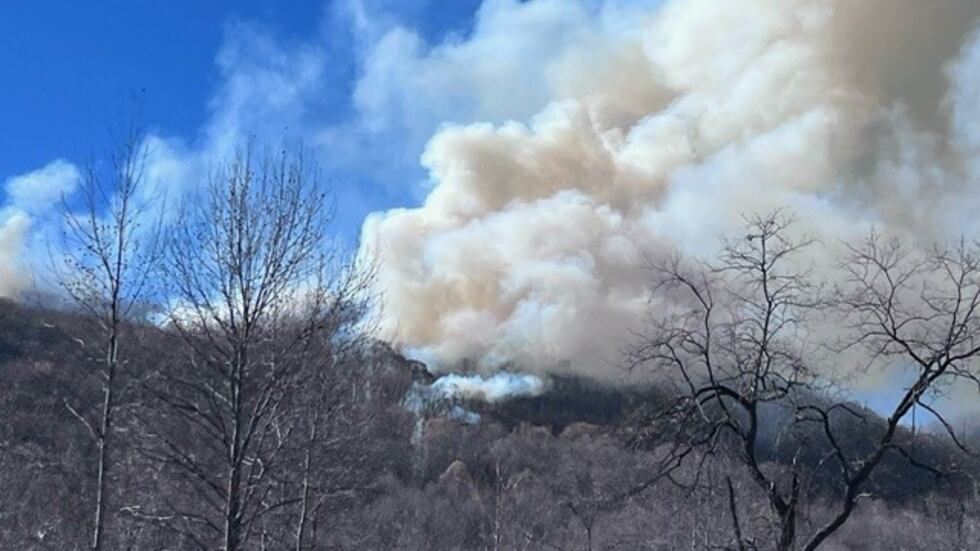 However, emergency officials said they believe the majority of the fire has been contained.
Officials said there was no threat to additional homes besides the ones that were already impacted by the flames.
The Red Cross said they're prepared for people to stay at the evacuation shelter overnight and possibly for the next two to three days.
Copyright 2023 WVLT. All rights reserved.