Using state and federal online tools to track East Tennessee wildfires and stay safe
Some tools estimate East Tennessee wildfires will cost hundreds of thousands of dollars.
Published: Nov. 17, 2023 at 11:09 AM EST
KNOXVILLE, Tenn. (WVLT) - State and federal agencies have released several tools to allow people to track data around wildfires in East Tennessee. They represent just some of the resources that are available to keep people safe and informed.
The Tennessee Department of Agriculture tracks wildfires statewide using an interactive map. Using the map, anyone can see where a fire is (down to its map coordinates), how large it is and how many people are responding, along with how contained the fire is. The map also allows for a traffic view, letting you know which roads run close to the wildfires.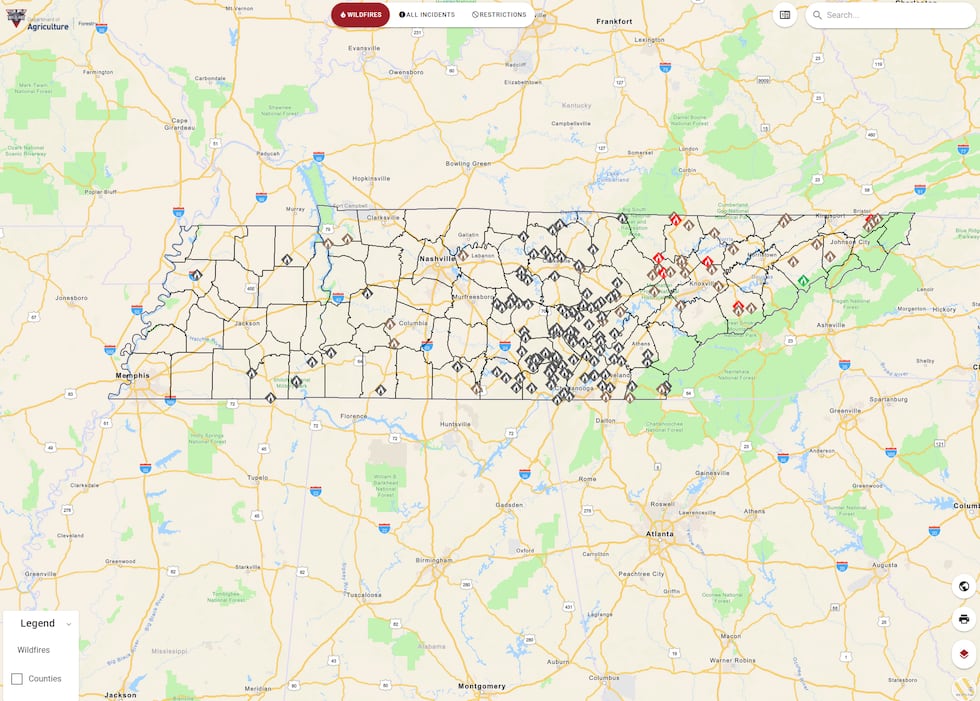 The U.S. Department of Agriculture has its own interactive map, which gives similar information. In addition to the usual location information, the U.S. DOA also estimates the costs of wildfires. For example, Cocke County's Tweed fire is expected to cost $600,000.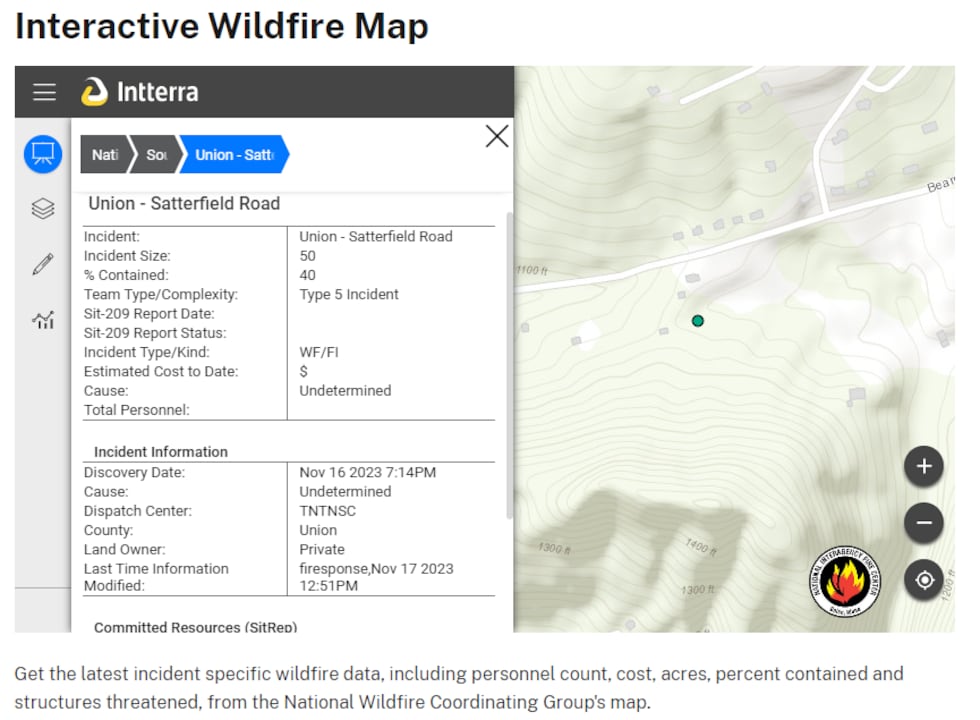 Some counties, like Sevier County, also offer alerts straight to peoples' phones for emergencies. Sevier County's CodeRED alerts let people in the area know about everything from wildfires and evacuation notices to missing children and boil water advisories.
Copyright 2023 WVLT. All rights reserved.