Vol Baseball's Vitello shares excitement in UGA Football matchup
Vols and Bulldogs kick off at 3:30 Saturday on WVLT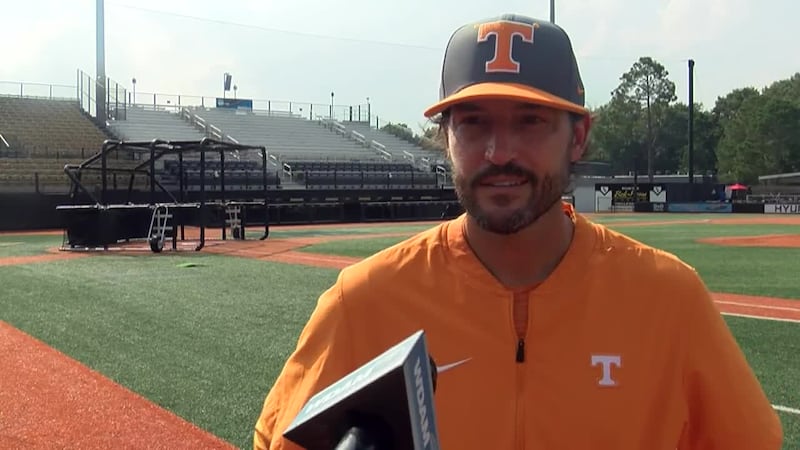 Published: Nov. 16, 2023 at 10:44 PM EST
KNOXVILLE, Tenn. (WVLT) - It's hard to find a Vol fan that isn't excited for this Saturday's matchup between Tennessee and the top-ranked Georgia Bulldogs.
There aren't many who are more excited than Tennessee Head Baseball Coach Tony Vitello.
Before talking about the matchup on the field, Vitello made sure to point out what he's most excited for about Saturday's festivities.
"I think you start with Dolly Parton. She was on The Howard Stern Show yesterday. I called in to a radio show for the first time in my life to try and let her know how much she does for the state of Tennessee. I got rejected so maybe I'll get to say hello to her in person," Vitello said. "The Kansas City Chiefs can have Taylor Swift all they want, we'll take Dolly Parton."
As part of the festivities leading up to Saturday's game, the Vols will welcome back baseball legend Todd Helton as the program dedicates the new Lindsey-Nelson Stadium.
The Vols and Bulldogs kickoff at 3:30 Saturday on WVLT.
Copyright 2023 WVLT. All rights reserved.