Security guard rammed by stolen car shoots burglary suspect, police say
Police said one of the suspects, a teenager, was found in a nearby alley, where they rendered aid.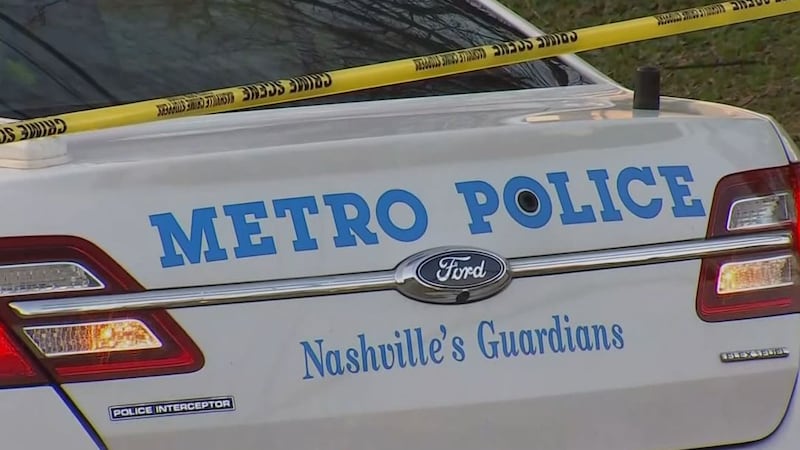 Published: Nov. 18, 2023 at 10:27 AM EST
NASHVILLE, Tenn. (WSMV) - Police said a parking lot security guard was on the hood of a moving vehicle when he shot at the driver, who was accused of breaking into cars.
The Metro Nashville Police Department said three suspects, a 15-year-old and two others, are accused of breaking into cars early Saturday morning in a parking lot at 712 4th Avenue South. Police said a security guard confronted the three suspects, who then got into a blue Hyundai and drove toward the guard.
The security guard was hit by the vehicle, according to police, and ended up on the hood of the car, then pulled out a firearm and shot into the car.
The three drove through the parking lot and over the curb before stopping in the middle Elm Street between 4th and 3rd Avenues South.
The three suspects ran away. Officers found the 15-year-old who was shot in a nearby alley. He is expected to survive.
Officers ran the tag on the Elantra and found the owner who had no clue her car had been stolen overnight. Police said her car had been parked on Susannah Drive.
Police also found a red Hyundai Accent in the parking lot with a busted-out rear passenger window and the ignition switch pulled out from the dashboard as if someone was in the process of trying to steal the car.
Police said they are working to find the other two suspects who ran away from the Elantra.
The incident remains under investigation. No charges have been filed so far.
Copyright 2023 WSMV. All rights reserved.