Fire crews responds to structure fire on Whittle Springs Road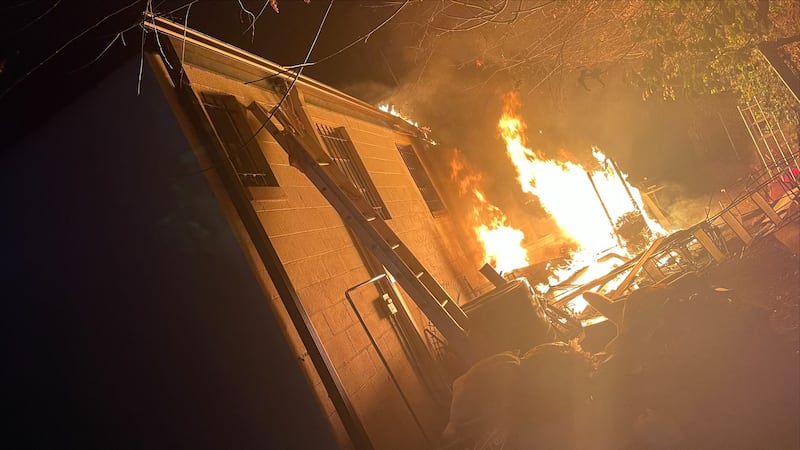 Published: Nov. 20, 2023 at 9:27 PM EST
KNOXVILLE, Tenn. (WVLT) - The Knoxville Fire Department responded to a report of a commercial building on fire around 8:33 p.m. on Monday.
The structure fire was located at 2800 Whittle Springs Road. When firefighters arrived, they found a small fire at the rear of the building.
KFD crews were also approached by a man who claimed to have burns after attempting to extinguish the flames himself. Crews evaluated the man on scene and released him.
KFD was able to quickly extinguish the flames. Officials report that there was mild damage to the roof and rear area of the building. Fire investigators are on the scene working to determine the cause of the fire.
Copyright 2023 WVLT. All rights reserved.