Reporter
Atlanta News First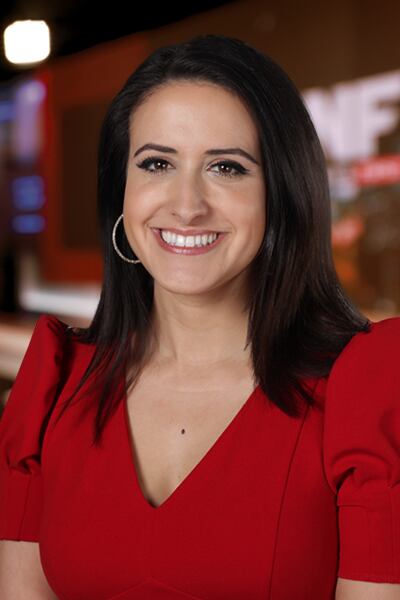 Amanda Rose joined the Atlanta News First family in February of 2023. She is a graduate of the Columbia University School of Journalism.
Amanda's first gig in the broadcast industry was as a general assignment reporter and anchor for KOBI-TV NBC5 News in Medford, Oregon. She covered everything from fast-moving wildfires that devastated entire towns to a homeless crisis along a stretch of land called 'the greenway.' Some of her most memorable stories include a three-part series investigating a school bullying incident and flying in a helicopter over the 14,000-foot mountain of Mount Shasta showing the dangerous and daring rescue missions of search and rescue crews.
Before moving to Atlanta, Amanda was the K-12 education reporter at Spectrum News 1 in Raleigh, North Carolina. She frequented school board meetings and covered a diverse range of topics especially in the midst of the Covid-19 pandemic, whether that be mask debates in schools, critical race theory, bus driver protests, and teacher shortages.
Amanda is passionate about telling stories that impact people and communities. Born and raised in Los Angeles, she is thrilled to call the 'Hollywood of the South' home.
You can follow Amanda on Facebook or Instagram by searching @AmandaRoseNews. You can also email her at Amanda.Rose@wanf.com.
Updated: Nov. 17, 2023 at 6:24 PM EST
|
The result, according to a new Centers for Disease Control and Prevention and World Health Organization report, is a "staggering" increase of measles outbreaks and deaths.
Updated: Sep. 28, 2023 at 5:45 PM EDT
|
By
Amanda Rose
and
Jordan Gartner
A Georgia man is celebrating another milestone birthday.
Updated: Jun. 16, 2023 at 8:17 PM EDT
|
By
Ellie Parker
,
Amanda Rose
and
Jordan Gartner
Family and friends are mourning the loss of a former firefighter who lost his life while helping others.