TWRA transitions to search and recovery for three missing boaters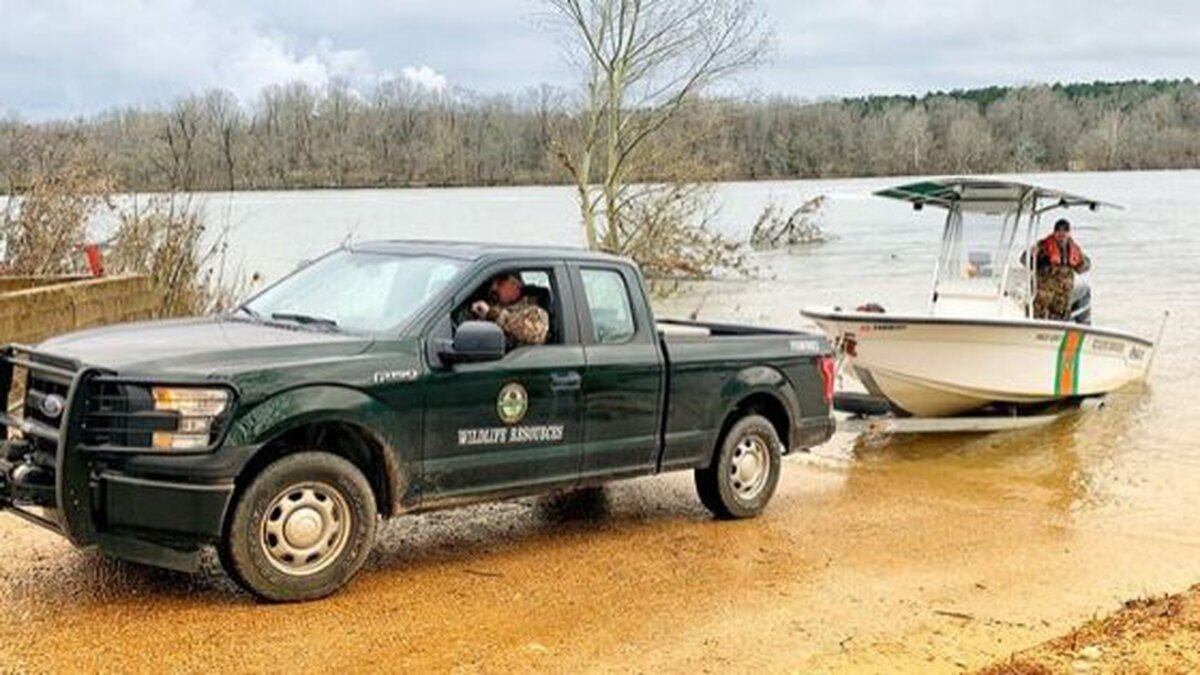 Published: Feb. 24, 2020 at 7:27 AM EST
Officials with the Tennessee Wildlife Resources Agency said the search for three missing fishermen near Pickwick Dam has transitioned to a search and recovery operation.
Three boaters, including two high school students, were reported missing Sunday, according to a report. An empty bass boat believed to belong to the three missing fishermen was found near Pickwick Dam Monday morning.
TWRA officials said several factors led to the decision to change the operation, including extensive damage to the boat recovered Monday, the water flow, water temperature and air temperature.
The Stratos boat containing Kenneth Driver, 43, and two 15-year-old boys was reportedly last seen Saturday on film above Pickwick Dam between 8 a.m. and 8:30 a.m.
On Wednesday, 20 boats and 70 volunteers searched 50 miles of the Tennessee River on Wednesday. Search crews conducted scans and grid searches using side-scan sonar in an attempt to locate the missing boaters.
Over the last three days TWRA alongside multiple rescue agencies and a Tennessee Highway Patrol helicopter assisted with the search.
TWRA is asking for established volunteers for search efforts on Thursday. Established volunteers should check-in at the command post at Botel Road.
The search for the missing boaters is concentrated on a 14-mile stretch of the Tennessee River.
On Tuesday, five TWRA boats, 25 other professional rescue squad counties and more than 100 volunteers searched the water.
"The river is going down and the flow is going down every hour, but we are still dealing with a dangerous situation," Amy Spencer, TWRA Regional Outreach & Communication Coordinator, said.
Thursday afternoon, investigators said the boaters had not been recovered and the search was continuing.
The missing boaters are reportedly members of the Obion County Central High School fishing team. The team was in Hardin County Saturday for a fishing tournament, Tennessee River Valley News reported.
Tim Watkins, Director of Schools for Obion County, told Tennessee River Valley News the three missing are two 15-year-old students and one of their fathers, 43, who chaperoned.
The boaters reportedly experienced engine trouble before the start of the competition and did not leave the dock with the rest of the competitors. According to Watkins, it was believed the team took the boat out of the water and went home, but it was later determined they attempted to compete.
The team's truck and trailer have reportedly been located.
The Tennessee Wildlife Resources Agency is leading in the search for the group.
Copyright 2020 WVLT. All rights reserved.