A mother-son bond brings a Knoxville native to Survivor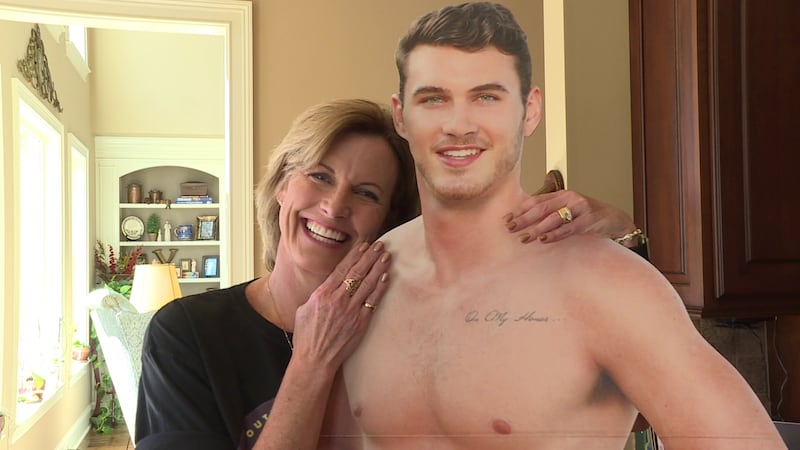 Published: Feb. 27, 2018 at 5:09 PM EST
A 19-year-old Knoxville native is representing his city on prime-time television.
Michael Yerger is a contestant on a show called Survivor. Yerger said it always was a special show for him.
"My mom got me hooked, so I've been watching it since I was 8 ," Yerger said. "I did Boy Scouts all my life and I've always been into outdoors, so it was an interesting thing and a great way for me and my mom to bond."
His mother, Zarah Yerger, agreed.
"Especially during teen age years when you don't connect on everything, we had that show that always gave us that time together," Yerger said.
Survivor gave the mother and son a special bond.
"I became obsessed about it at an early age," Michael said. "It had been an experience and dream that we shared for so long."
His mom and dad said they are excited to follow his journey on the show.
"It'll be really fun to watch our son on the big screen," Zarah said. "It'll be weird."
His parents said Michael is made for the show.
"We just thought he would do really well in all aspects in a the game and it was a dream for him to get on," Zarah said.
"He amazes me with his personality and his ability to navigate relationships, just kinda blows me away at how good he is at that, that's why we think he'd be so good at survivor," Michael's dad Chris Yerger said.
Michael said the hardest part of surviving was going without food, but his Boy Scout skills prepared him to compete.
"It was an amazing experience and I still have to pitch myself and ask myself if I really got to do it," Michael said.