Adoptive father in case of missing Monroe County teen pleads not guilty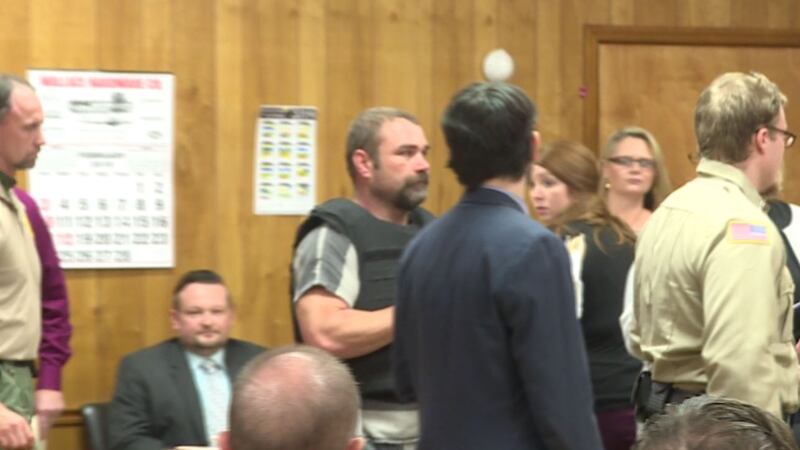 Published: Jan. 31, 2019 at 6:26 PM EST
Randall Pruitt, the adoptive father of a Monroe County teen who disappeared for nearly three weeks, plead not guilty in court Monday.
Pruitt is being held on a $2 million bond. He is expected to be back in court July 28.
The judge imposed a gag order, which prevents anyone involved in the investigation or court proceedings to make a public statement outside the courtroom.
According to deputies, the 14-year-old left home on her own free will because of what investigators called a "family situation."
"She's in good health. She's safe, she's warm," said Monroe County Sheriff Tommy Jones.
Authorities said they were investigating the possibility of other charges but wouldn't say what type or who those charges would be filed against.
The announcement of the teen's safety came hours after the Monroe County Sheriff's Office said an arrest was made in connection to the case. At that time, MCSO deputies did not share details about who was arrested, why, or where.
Then, a short time later, investigators announced the teen's adoptive father, Randall Pruitt, was in custody.
Under WVLT News policy, the station rarely identifies potential victims of certain crimes, especially when those cases involve children, to protect their privacy. Even though some law enforcement officials have made certain information public, WVLT News has chosen not to report all the details of this case.
On Friday, January 25,
about the teen's disappearance. He said, "It's like having your soul ripped out of your body. You can't think. You can't eat. You can't sleep. Life has just ceased for us since the day she left," Randall said.
During that same interview, the teen's mother Christina sent a message to her daughter: "You are my sunshine, and will always be my sunshine. No matter what, I love you. Please come home."
The teen was last seen on Saturday, January 13 at 11 p.m. at her Madisonville home. Officials said her mother went into her room on the morning of Jan. 14 at 4:30 a.m. and she was not there. The window to her bedroom was open.