Funeral to be held for U.S. Navy's 1st female jet pilot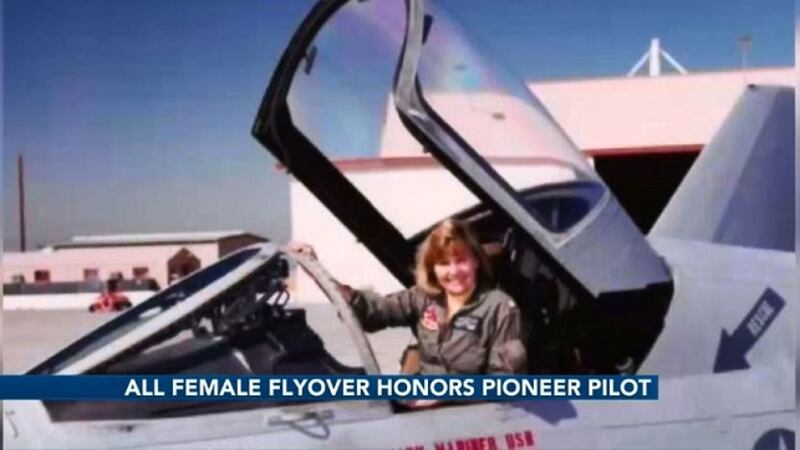 Published: Jan. 31, 2019 at 10:17 PM EST
The U.S. Navy will hold a memorial service for the Navy's first female jet pilot on Saturday, February 2.
Captain Rosemary Mariner of Norris, Tennessee died on Thursday following her five-year battle with ovarian cancer.
According to commander Dave Hetch, the U.S. Navy will conduct the first ever all-female flyover for the service on Saturday, Feb. 2. Mariner will be laid to rest with full military honors.
According to Mariner's obituary, her family will receive friends from 10:00 to 11:00 AM, on Saturday, February 2, 2019, at Norris United Methodist Church, with a funeral to follow at 11:00 AM. Funeral mass will be at 1:00 PM at St. Joseph's Catholic Church, with full military graveside service to follow at New Loyston Cemetery.
Holley-Gamble Funeral Home in Clinton is in charge of all arrangements. In lieu of flowers, the family will accept donations to Sacred Ground Residential Hospice.