Georgia sheriff puts 'no trick-or-treat' signs in yards of registered sex offenders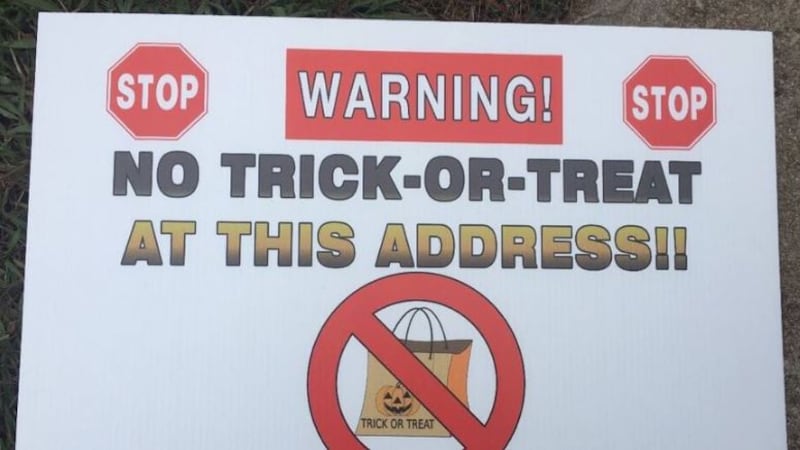 Published: Oct. 30, 2018 at 5:35 PM EDT
Law enforcement in one Georgia county is taking an extra step to keep kids safe this Halloween season, WLKY reports.
The sheriff of Butts County, Gary Long, has announced that deputies are putting "no trick or treat" signs in the yards of registered sex offenders.
In a Facebook post, he said, "As Sheriff, there is nothing more important to me than the safety of your children."
"This Halloween, my office has placed signs in front of every registered sex offender's house to notify the public that it's a house to avoid. Georgia law forbids registered sex offenders from participating in Halloween, to include decorations on their property," the post continued.
Though Georgia law does prevent registered sex offenders from taking part in passing out candy to kids on Halloween, this step was added on as an extra measure.
"With the Halloween on the square not taking place this year, I fully expect the neighborhoods to be very active with children trick-or-treating. Make sure to avoid houses which are marked with the attacked posted signs in front of their residents," the post said.