How you can help Tennessee tornado victims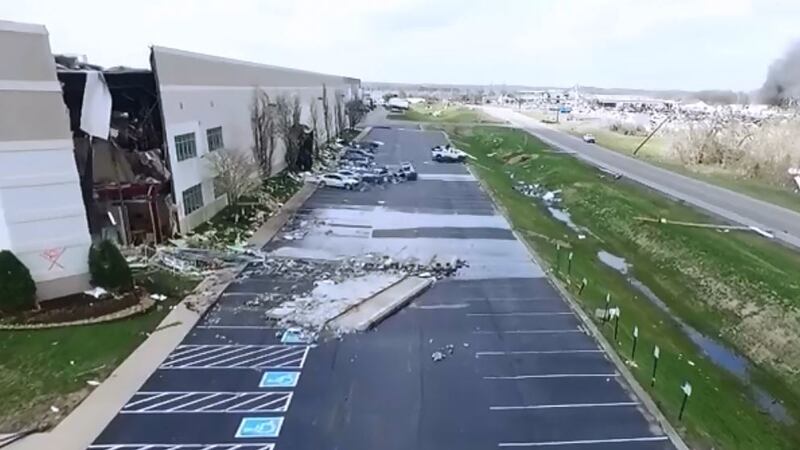 Published: Mar. 3, 2020 at 3:44 PM EST
More
after an early-morning tornado struck Middle Tennessee on March 3.
The death toll may increase as authorities inspect damaged areas and report back.
The National Weather Service in Nashville said damage survey results indicate a tornado of at least an EF-3 strength hit Wilson and Davidson counties.
As people from all over get a glimpse at the damage, many are wondering how they can help those impacted.
On March 4, Putnam County officials announced an official relief fund was set up to help victims. It's called the Cookeville/Putnam County Tornado Relief Fund.
The Crossville/Cumberland County Emergency Management Agency announced that 100 percent of the donations made will go to impacted victims.
There are three ways to donate:
Donate directly to the Bank of Putnam County at any of its 19 locations. You can see any of its locations and their numbers
.
You can Venmo money to @CookevillePutnamCountyTornado
You can send money through PayPal donate@cookevilleputnamcountytornadorelieffund.com
WVLT News reporter Justin McDuffie spoke with The Red Cross of East Tennessee. According to that organization, the best thing people can do is donate money because the needs of the victims are so diverse.
If you would like to donate through the Red Cross, you can text Red Cross to 90999 and make a $10 donation. You can also donate online
.
The Putnam County Sheriff's Office has asked for those wanting to help to email helpnow@putnamcountytn.gov.
The Community Foundation of Middle Tennessee activated its emergency response fund. You can donate
.
Airbnb has opened emergency no-cost housing for those impacted. Go
to search for a place to stay.
The Loudon County Sheriff's Office is taking donations in their area:
You can begin donating Thursday at 10 a.m. at the Loudon County Justice Center located at 12680 U.S. Highway 11 in Lenoir City. Donations will be accepted until 6 p.m.
For Monroe County residents, you can drop off donations at the rescue squad headquarters at 5166 New Highway 68 in Madisonville.
On Thursday, officials with the Bristol Motor Speedway announced it will begin taking donations including: cleaning supplies, box cutters, non-perishable food items, toiletries, snack foods, trash bags, gloves, trash cans, formula/baby food, flash lights and batteries. You can drop off donations at the Bristol Motor Speedway North Entrance lot beginning Friday from 9 a.m. to 7 p.m. They will be accepting donations Wednesday through Friday.
The University of Tennessee launched a relief fund, which you can donate to
.
Officials said if you are trying to reach a loved one in the Putnam County area, call 931-646-INFO.
Copyright 2020 WVLT News. All rights reserved.