Contract canceled, Knoxville nurse shocked to leave COVID-19 epicenter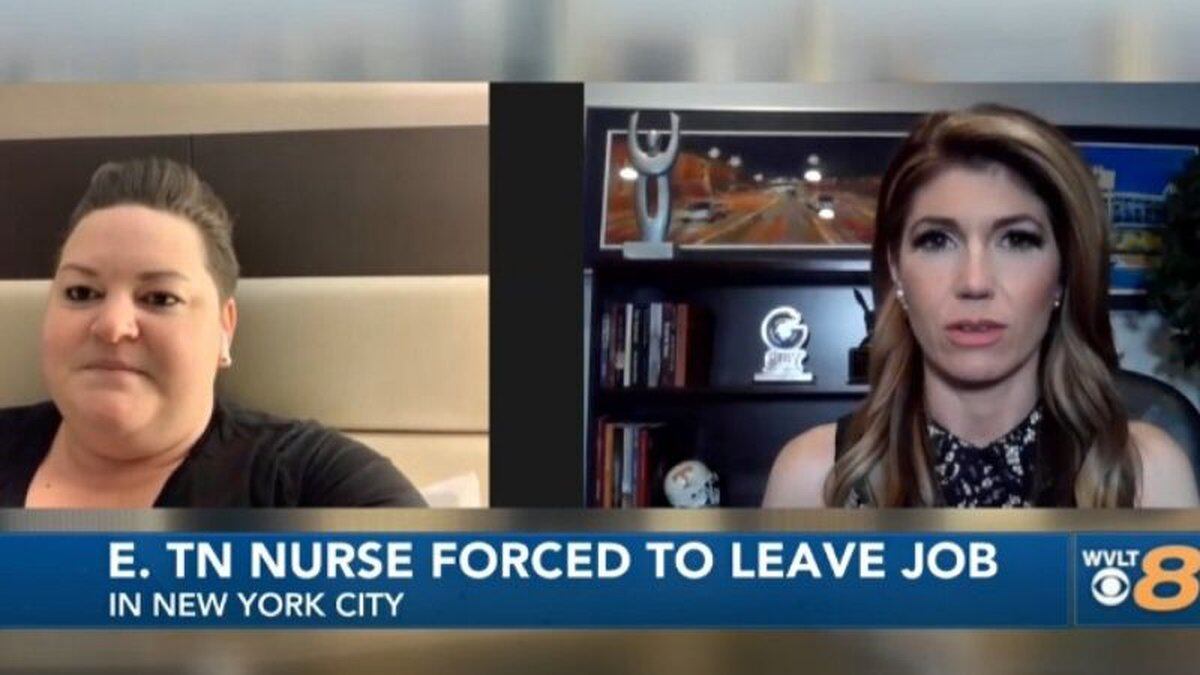 Published: Apr. 30, 2020 at 3:34 PM EDT
A Knoxville nurse left her job at an East Tennessee hospital and headed to New York City to help fight COVID-19. Jennifer Byrd said the decision weighed heavy on her heart.
"The hospital that I currently work at in Knoxville, our census was low so we didn't have tons of patients. I just felt like I had to go where help was really and truly needed, which was up here," said Byrd.
However, Byrd told
that she was shocked to learn her stay wouldn't last long. It was unclear whether New York's governor would extend an executive order allowing health care workers to continue working in New York without a state license past May 16.
New York Governor Andrew Cuomo originally waived the requirement in order to bolster staffing at hospitals in what quickly became the country's epicenter of COVID-19. The order was set to expire May 16.
Despite a social media effort to urge Governor Cuomo to extend the order, Byrd said her contract was set to be cancelled May 16 because an extension hadn't happened.
"I'm not ready to leave. I know that the hospital and staff aren't ready for us to leave yet. The hospital I'm at, a lot of their employees are still out sick and so they're short-staffed there and the hell that they've been through for the past couple of weeks before we got here, they deserve the respite and the break to have some fresh faces in here to help out. So I'm hoping and praying they'll extend the order so we can stay up here and help out," said Byrd.
Byrd said 30 extra workers from outside New York were helping the Brooklyn hospital alongside her and that she worried how hospital staff would fare without so much added help from out of state.
Byrd said no matter how short her time, she'll treasure her experience and the patients she cared for.
"They're so thankful and so appreciate," said Byrd. "I've had several patients ask me where I'm from. And these patients who are so sick and are dying just stop what they're doing and thank us for being up here and willing to help, and that's extremely touching."
Days after this interview took place, Gov. Cuomo extended his executive order allowing out of state health care professionals to continue practicing in New York.
On May 6, Gov. Cuomo announced, "We are forever indebted to the countless doctors, nurses, physician assistants, respiratory therapists and other health care professionals from neighboring states who came to help the family of New York when we needed it most. They helped us get through the worst of this pandemic, and we will never forget their sacrifice. Today I am extending the executive order that allows these heroes to continue practicing in the Empire State, because although the apex is behind us, we continue to need their support. Words cannot express how grateful we are to them and all the frontline workers who are carrying us through this difficult period, but we will continue to try every single day."
Copyright 2020 WVLT. All rights reserved.