Eric Boyd faces state charges in brutal Christian-Newsom murder case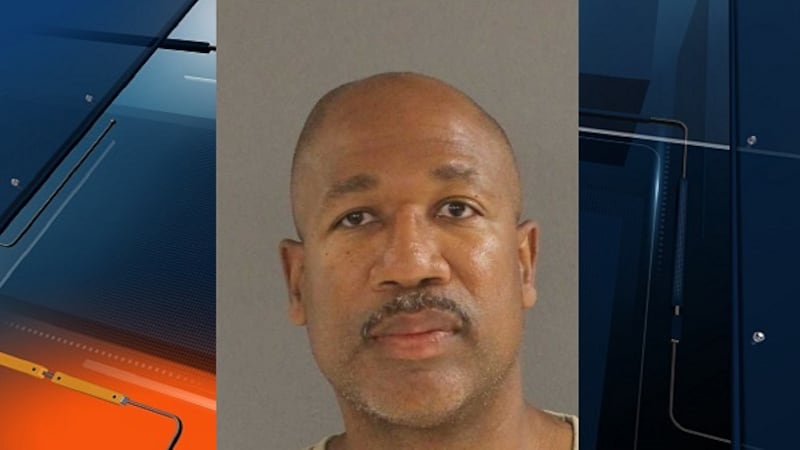 Published: Apr. 4, 2018 at 11:01 AM EDT
A man now faces state charges in connection to the 2007 slayings of a young Knox County couple.
A Knox County Grand Jury indicted Eric Boyd, 46, on first degree felony murder, first degree premeditated murder, especially aggravated robbery, especially aggravated kidnapping and aggravated rape charges for the murders of Channon Christian and Christopher Newsom.
The grand jury returned the 36-count presentment charging Boyd on March 20. Boyd is expected to appear at an arraignment hearing Thursday at 9 a.m.
Boyd was transported from a federal correctional institution in Yazoo City, Miss., and booked into the Knox County Jail on Tuesday on a $1 million bond and a hold for the U.S. Bureau of Prisons.
Boyd was previously convicted in 2008 for hiding Lemarcus Davidson, who was on the run, following the deadly carjacking.
Davidson, Letalvis Cobbins, George Thomas, and Vanessa Coleman were convicted of the 2007 slaying. Davidson is on death row for his role in the murder, while Cobbins is serving a life sentence without possibility of parole plus 100 years. Thomas was sentenced to two consecutive life terms plus 25 years. Coleman is serving 35 years in jail.
Court records say Channon Christian, 21, and Christopher Newsom, 23, were carjacked, raped, tortured and killed sometime between 8 p.m. January 6, 2007, and the morning of January 7, 2007. Authorities said they were last seen in or near a 2005 silver-gray Toyota 4-Runner by the Washington Ridge Apartments or Chipman Street areas. The couple reportedly went out on a date hours before investigators found Channon's body in a trash can outside of Chipman Street.
Local 8 News reporter David Ball spoke to Chris Newsom's mother about the update in the case on Wednesday.
"I just couldn't be happier about it. We've been waiting for almost 12 years now. We've been fighting the justice system to get this done and it's finally happening," Newsom's mother said.
The crime united the Christian and Newsom families. As the families went in and out of courtrooms seeking justice over the years, they used their grief to make changes in Tennessee law.
In 2014, Governor Bill Haslam signed two bills named in honor of Channon Christian and Christopher Newsom. The Channon Christian Act prevents attorneys from bringing up allegations against victim's that may not relate to the case. The Christopher Newsom Act eliminates the need for a judge to verify a unanimous jury's verdict.
The Newsom and Christian families have kept the couple's spirit alive in East Tennessee.
Chris Newsom grew up in the Halls community and loved playing baseball. There has since been an annual memorial tournament and scholarship fund continued in his memory.
Channon Christian has also been remembered by the Knoxville area. She was a University of Tennessee student and member of West Park Baptist Church. Her family hosts the Channon Christian Gold Tournament each year to raise money for the Channon Gail Christian Foundation. A motorcycle club called "The Shepherd's" was also established with an annual ride in her honor.
This is developing story. Local 8 News is working to confirm the latest information about the case. All updates will be posted here.
The Knoxville Police Department issued a release searching for information on the couple's murder on Jan. 7, 2007. KPD knew Christian and Newsom were last seen near a 2005 silver Toyota 4-Runner at the Washington Ridge Apartments area and the Chipman Street area.
At the time, KPD believed that "two or more black males may have been involved in the initial abduction" and noted that one of the men may have been in a white 1993 Pontiac Sunbird with a red stripe.
On Jan. 10, 2007, KPD identified Lemarcus Davidson and his brother, Letalvis Cobbins, as persons of interest in the couple's murders. Eric Boyd, Vanessa Coleman and George Thomas were later indicted as well.
Details of case unravel in court
According to a grand jury presentment on Jan. 31, 2007, the ordeal began as a robbery. Christian and Newsom were carjacked, kidnapped, raped and tortured for hours before their deaths.
In 2008, Boyd was sentenced to 18-years for hiding Lemarcus Davidson, who was on the run, following the fatal carjacking.
During Coleman's trial on May 6, 2010, she gave authorities a glimpse into what really happened as Christian and Newsom were tortured and killed.
"I went into the back room and I seen (Davidson) snapping on her neck like this, and then he began to choke her, sir, and that's when he started to yell at me to leave, to get out, get out," Coleman was heard saying on the tapes.
On the next day of Coleman's trial, former Judge Baumgartner questioned detectives about Boyd's presence at the Chipman Street residence.
"Did Daphne (Sutton) and Eric Boyd show up on the same night?" Baumgartner asked on behalf of jurors.
"From my understanding, yes," the detective responded.
"To clarify, does that mean that, according to her statements, she showered twice that night, speaking of, I guess, Vanessa?"
"From my understanding it was a long shower."
"One shower?"
"Yes, from my understanding."
Later in the trial, Coleman broke down several times as pictures of Newsom's burned body and pictures of Christian stuffed in a trash can were shown on big screen projector.
Coleman was convicted in May 2010 on 17 counts in the murder of Christian. In December 2014, Vanessa Coleman was denied parole. She was retried in November 2016, and found guilty of 13 of those 17 counts. Coleman was sentenced to 35 years in jail. She'll have another chance for parole in December 2020.
Newsom's father presents Cobbins with a deal
Cobbins was convicted in August 2009 and is serving a sentence of life without parole plus 100 years for his role in the Christian/Newsom deaths.
At his sentencing in February 2010, Chris' father, Hugh Newsom, unexpectedly presented Cobbins with an opportunity.
"All you have to do is tell the truth," Newsom said.
Newsom urged Cobbins to testify against Boyd. Cobbins said during his own trial that Boyd was a more actively involved in the killings, something authorities haven't been able to charge.
"We need to put Eric Boyd away for life also because he played a major role in this crime spree," Newsom said.
In exchange for the help Newsom told Cobbins he'd ask the media to give Cobbins the chance to "become a hero in being a spokesperson for the children" who grow up in similar environments.
"Telling kids ... crime isn't the answer. Go to school and get a good education. You can do that," Newsom said.
"We got a deal?" he asked Cobbins.
Cobbins didn't verbally respond in court.
The Christians supported the offer, but were skeptical Cobbins would testify against Boyd.
"I liked it," Gary Christian said.
"(Cobbins) didn't want to come forward three years ago. He's not going to come forward now," Channon's mother Deena Christian said.
Cobbins defense attorney wouldn't comment about Newsom's offer, but did say anything official would have to come from prosecutors.
New trials ordered following judge's drug charges
In 2011, Judge Richard Baumgartner was arrested and charged after he admitted to trying to buy prescription painkillers from a felon under his legal supervision between November 2009 and September 2010. Baumgartner admitted to the charges and resigned in March 2011, and Judge Kerry Blackwood took over the four convicts' cases.
Blackwood revealed a lot about Richard Baumgartner's addiction.
Mary Newsom, mother of Chris, said, "I wanted to know, and I guess I can say I'm glad to know. I wish I didn't know now."
Blackwood outlined statements from the TBI's investigation into Baumgartner's pill abuse, and told the court he is humiliated that Baumgartner abused his role as a judge. But Gary Christian, Channon's father, expressed humiliation on a totally different level.
"I watched my family and friends sit through four trials, public humiliation. My daughter would be mortified, if she was still with us, of the pictures that you and the public saw of her," he said.
Mary Newsom said, "I was shocked. It was unbelievable. It was a lot worse than what I had thought. We've wasted four years."
Deena and Gary Christian thought back to the trials, and said they thought Baumgartner was in poor health.
"We got in trouble for crying, when they showed pictures of our daughter laying on a slab," Deena Christian said.
"We were told not to cry by a judge that was on more narcotics than an elephant should be able to stand," Gary Christian added.
Blackwood ordered new trials in November 2011 for all four convicted in the torture-slayings, but only the order for the fourth defendant, Vanessa Coleman, went unchallenged. The state conceded that during Coleman's case, Baumgartner "seemed disoriented, speech was very slow... he barely read the verdicts... He was confusing the defendants' names."
The state's top court determined in May 2011 that the order for new trials must be vacated because the defendants had not shown that former Judge Richard Baumgartner's misconduct outside the courtroom affected his actions inside the courtroom during their trials.
In June 2012, Blackwood again ordered new trials for Davidson, Cobbins and Thomas after the Tennessee Supreme Court threw out his previous decisions awarding them new trials.
In September 2014, a state appeals court upheld the conviction and sentence for Cobbins. He claimed that the drug use and misconduct of former Knoxville Judge Richard Baumgartner, as well as the graphic autopsy photos shown in court, tainted his trial.
A three-judge panel of the Criminal Appeals Court ruled against Cobbins. The court found that the Tennessee Supreme Court already ruled that Baumgartner's conduct outside the courtroom did not prevent Cobbins from receiving a fair trial.
In May 2013, a jury found George Thomas guilty on 46 counts, and he was sentenced George Thomas to two consecutive life sentences plus 25 years with possibility of parole. He'll be eligible for release in 2058 when he's 75 years old.
In December 2016, the Tennessee Supreme Court upheld two death sentences against Davidson. He's been on death row since his sentencing in 2009.
Baumgartner died at his home in East Knox County on Jan. 23, 2018. The Knox County Sheriff's Office said the 70-year-old was found unresponsive by his family around 4:15 p.m. A KCSO patrol unit at the scene and a major crimes detective determined there were no signs of foul play in his death.