Mobile needle exchange coming to five Eastern Kentucky counties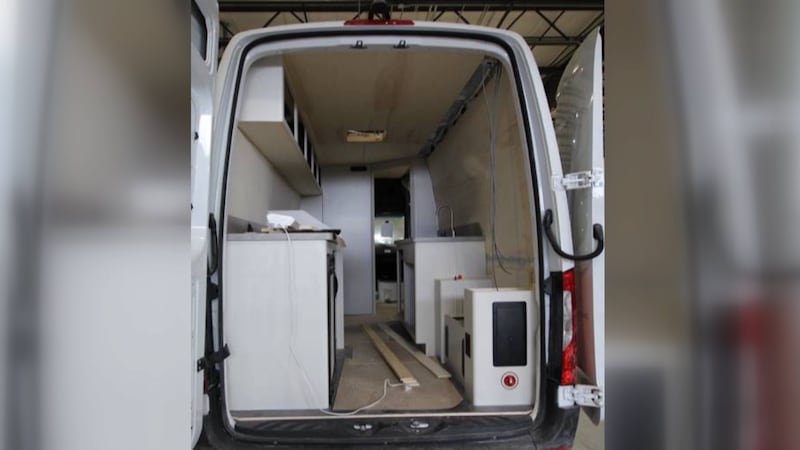 Published: Mar. 26, 2019 at 5:04 PM EDT
When we cover stories about needle exchange programs, the social media reactions are typically very divided.
Some see it as a way of cleaning up our communities and protecting our children, others see it as a way of enabling drug users.
Five Eastern Kentucky counties are taking the controversial idea one step further.
In about two months, Eastern Kentucky will see a brand new method of fighting the opioid crisis and the spread of diseases.
A grant from the Kentucky Department for Public Health is funding a van which will be used as a mobile needle exchange.
Health directors say it will help them accomplish much more than just trading clean needles for dirty ones.
"HIV testing, hepatitis C testing, we will administer hepatitis A vaccines, provide resource information. We will have a peer counselor on this van that will provide resources to those participants", said Mark Hensley, who is the Executive Director of the Laurel County Health Department.
The van will be shared between five counties; Knox, Laurel, Whitely, Clay, and Jackson Counties. Each of those counties already has their own needle exchange programs in place.
In Laurel County, their needle exchange program just started a little more than two months ago.
"It's a little slower than we had anticipated at this point. We continue to do outreach within our community to let our folks know that we have this program available", said Hensley.
Besides letting people know the program exists, Hensley says some of the things keeping drug users from coming to the program can be solved with the van.
"I think some of the barriers could be lack of reliable transportation or just fear of the program itself", said Hensley.
The van, which will be called the Mobile Harm Reduction Unit, will spend one day in each county before moving to the next.
Hensley says his team is now looking at the most effective places to set up and help users.
"We might establish four different locations within the county, you know, maybe try to hit the four corners of those rural areas", said Hensley.
In addition to the person operating the van and helping patients with their services, support counselors will work with the drug users to help them find a way out of their addictions.
Hensley says it costs tens-of-thousands of dollars to treat someone with hepatitis or HIV. He says preventative measures like this are a fraction of the cost.