Levi's Legacy: Mom opens up about son's drowning death to save others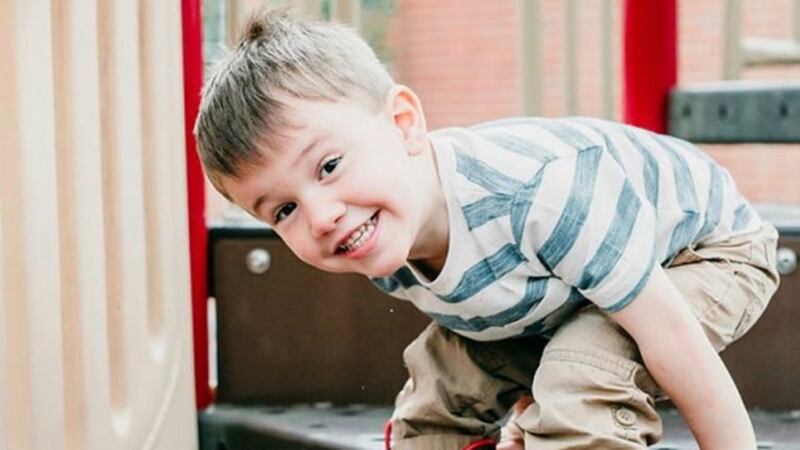 Published: Jul. 3, 2018 at 6:30 PM EDT
A three-year-old boy from East Tennessee drowned while on a family vacation in Alabama. Now, his family shares 'Levi's Legacy' to help save others.
"Levi, we had the best day with you when you were constantly running, screaming, jumping and screaming so more. We just didn't know that you were trying to fit so many years of living into just three," Nicole Hughes recounts one of the worst days. It was the day she read her son's eulogy at his funeral.
"It was the most horribly, unimaginable eternity of my life," she said.
Three weeks ago the Hughes family, along with five other families — 17 kids between all of them — went to Alabama for their annual beach trip.
"In every picture that last day he's wearing a life jacket or a puddle jumper. He's flying a kite, he's wearing a life jacket, he's eating M&M's he's wearing a puddle jumper. I took water safety very seriously," Nicole said.
It didn't happen when they were all in the pool ready to swim. It happened when they were upstairs, having a snack in the house. Nicole remembers giving Levi half a brownie and popping the other half in her mouth. She said it was less than a minute before she saw Levi in his yellow crab hunting shirt at the bottom of the pool.
"We got down there so fast, I was sprinting down the stairs, someone jumped in the water, he was out and they started CPR," she remembered. "I was still eating the brownie when I jumped in, that's how fast it was."
Levi's dad, an anesthesiologist, and with the other dads who are also doctors, tried to save him but it was too late.
Aside from birth defects, the Centers for Disease Control and Prevention said drowning is the leading cause of death in kids ages one to four years old. About 80 percent of them are boys, and the CDC said most of the time it happens when kids were out of sight for less than five minutes.
"It wasn't even enough time for me to realize that he was gone. I didn't even have enough time to panic that he wasn't there because it was so quick," Nicole said.
Knoxville firefighter DJ Corcoran said kids who don't know how to swim can drown in less than a minute because they don't know to hold their breath. Instead they cry and take in water.
"If they're just near the water and they fall in, it comes unexpectedly," Corcoran said. "That first reaction is a gasp, and if you're under water you're going to suck in water into your lungs."
Nicole and the Hughes family created the Water Guardians initiative. It's a lanyard that an adult wears, indicating they are designated to keep an eye on the water. It's part of the non-profit the family is starting called Levi's Legacy.
"When you're cleaning up after dinner, when you're unloading the car, when you're brushing your teeth, when you go to grab the goggles. That's when drowning happens. And I wish I had known that," she said.
"Levi was my brother and I still really care about him," Levi's sister, Lily Hughes said. "I want to make sure other people have a chance to not lose their loved ones."
For information about Levi's Legacy and Water Guardians, click
.
For more information about drowning, click
.