"No updates" on Evelyn Boswell, search continues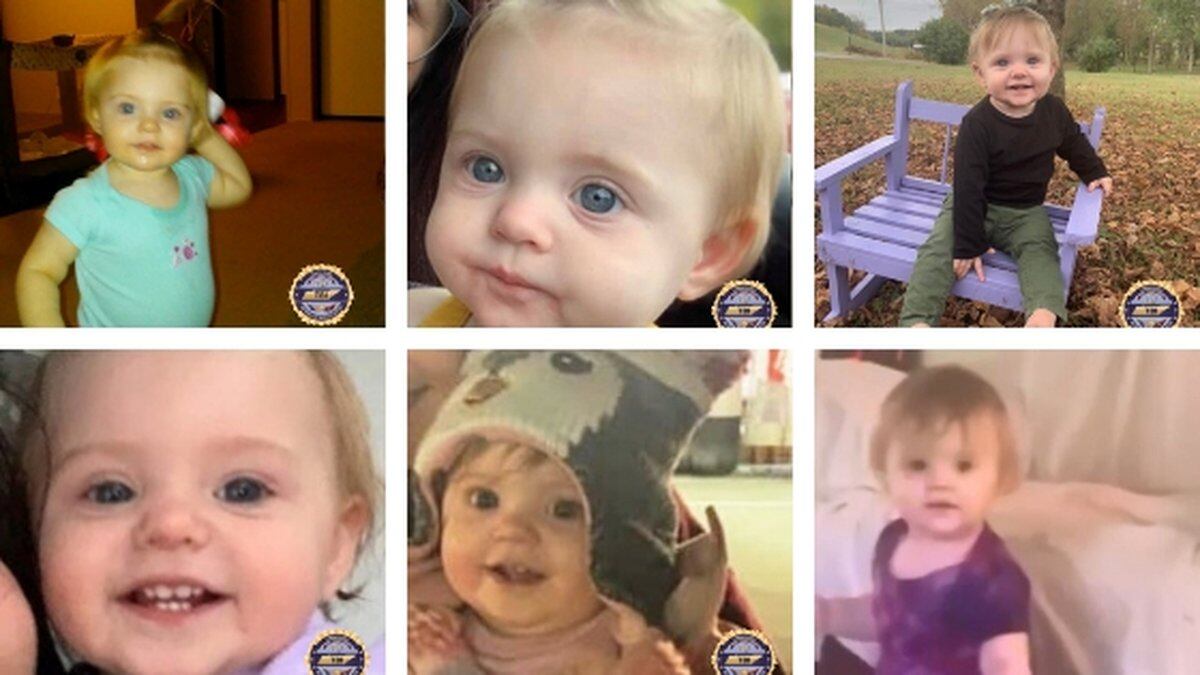 Published: Feb. 26, 2020 at 9:15 AM EST
The search continues for missing Tennessee toddler Evelyn Boswell.
On February 19, the Tennessee Bureau of Investigation issued an AMBER Alert for 15-month-old Boswell. Investigators have been searching for her since that Wednesday.
Read a timeline of the search for Evelyn Boswell
.
On February 26, officials in Wilkes County received a tip and began searching in the Shepherds Crossroads community near a pond for Evelyn. Officials said they searched the pond using a Remote Operated Vehicle and the results were "inconclusive".
Investigators said, "The search was inconclusive to any facts to the investigation and all information has been reported back to the Sullivan County Sheriff's Office and the Tennessee Bureau of Investigation."
A property near the pond was found to be related to the case through a family connection. Property records show a home near the pond is owned by a family member of William McCloud's. McCloud is the boyfriend of Angela Boswell, Evelyn's grandmother.
Both McCloud and Angela Boswell were in custody in Sullivan County as of Wednesday night on theft charges. McCloud
from jail and said he had only seen Evelyn once or twice and that he didn't know where she was.
Evelyn's mother, Megan Boswell, was also charged in connection to the case on February 25. She was charged with false reporting. All three are in custody in Sullivan County.
Officials said Boswell has continued to provide conflicting reports and that an unnamed babysitter had been the only one to provide what they believe to be was accurate information in the case.
"Every time we talk to her, her story changes. I'm serious when I say that. Every single time," said investigator Andrew Seabolt.
Officials said Boswell told them her mother had taken missing 15-month-old Evelyn Boswell to an area in Mendota, Virginia, possibly a campground. Officials said most campgrounds in the area were only open April to November. The owner of one campground said the family had never stayed there. The sheriff's office has not been at the campgrounds WVLT visited in Abingdon, Virginia for a search, the owner said.
Officials also said Boswell told investigators Evelyn was with the child's father, Ethan Perry. Boswell said she was supposed to meet Perry on Feb. 19 at 4 p.m. at the Ingles parking lot in Colonial Heights to pick up Evelyn.
After further investigation, detectives discovered Perry is actively enlisted in the U.S. Army and is currently stationed at Fort Polk, Louisiana, and did not have possession of Evelyn.
The reward for information in the case has increased to $59,850. As of Wednesday night, investigators said she was still missing.
If you have any information on the case, you are asked to call 1-800-TBI-FIND.
Copyright 2020 WVLT. All rights reserved.