Former Knoxville woman turns tragedy into motivation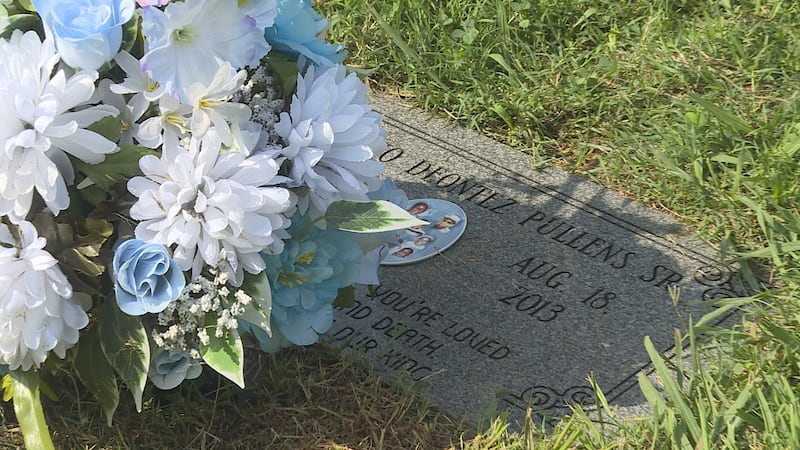 Published: Jul. 28, 2017 at 11:13 AM EDT
To succeed in life, many believe in goals and sometimes it's all about the motivation behind those goals.
A woman, who grew up in Knoxville, is turning tragedy into motivation to meet those goals.
Chanekka Pullen's goal was to graduate college. In 2013 she was only one year away from getting her degree. She would be the first in her family to graduate from college.
Until her brother Kenny was shot and killed in August of that same year.
"I just want people to know he was loving and he didn't deserve this," Pullens told Local 8 News in 2013.
His death happened just days before her last year of classes would start, putting things on hold.
Also losing her father at a young age, the pain was too much to handle. She would never make it to those final classes she needed for her degree. Her brother's death sparked a downward spiral, even getting into trouble with the law.
"After Kenny passed, it got so bad I got into legal trouble and I didn't even care about myself mentally emotionally kind of way and I didn't want him to be the cause for that," she said.
Kenny was a father figure to her and their 5 other siblings. He also had two sons of his own.
"He was a strong person, nice and kind hearted."
After no conviction in Kenny's death, she wanted to give her brother a voice and suddenly she saw motivation once again.
"He was proud of me, he knew he knew what I wanted to accomplish and I went down the wrong path and I didn't want him to be the reason."
Four years later, Chanekka is no longer seeing darkness, but the light she believes Kenny is shining down on her.
"In every negative situation there's a positive, you just have to look for it."
And she's hoping to share that thinking with others who are going through the same thing.
"I think the end result, especially if they read my books and see what I've been through they can see me know and witness."
It's call
, promoting positivity in negative situations with personalized poems and books.
"Just breathe and take it in and think of the positive," Pullens said.
And find a source of motivation to reach your goals.
"My main source of motivation is my brother and personally you don't know how you're going on. I think God and Kenny is helping me go on."