Rare Titanic artifact on display in Pigeon Forge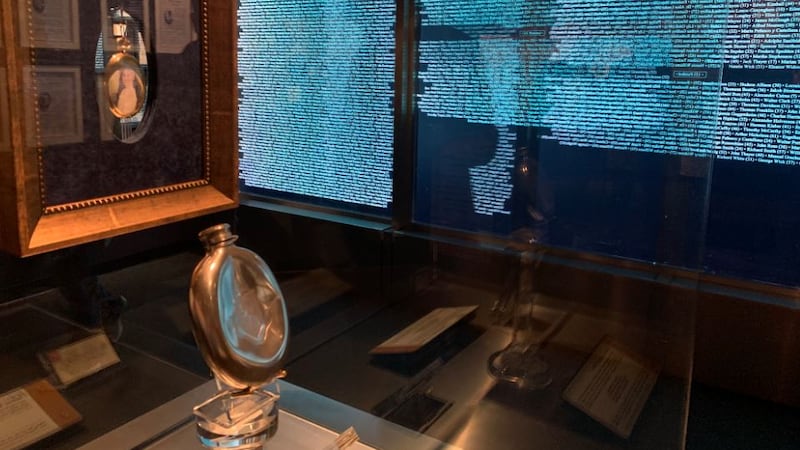 Published: Feb. 4, 2019 at 6:51 PM EST
A newly surfaced personal artifact of a Titanic survivor is on display at the Titanic Museum Attraction in Pigeon Forge before it goes to auction.
Titanic survivor Helen Candee had two personal items on board the famed ship when it sank. She met another passenger and, believing he would survive before she would, she gave them to him. His body was recovered later, and her items were returned to her family.
"We are thrilled to host this, first of its kind, auction preview collaboration with Henry Aldridge & Son Auction House in England," says Kellogg-Joslyn with the museum. "That means, for a brief and special period, our guests will be given an up-close look at a rare, Titanic artifact before it is 'going, going, gone,' possibly never to be seen again in a public setting."
One of the items Candee gave the man, a flask, has a dent in it from what officials believe came from water pressure as the ship sank. The other item she gave him was a pendant.
Titanic expert Andrew Aldridge says the flask is a genuinely unique piece of Titanic history.
"What's remarkable about the flask itself is the condition it's in. You can clearly see the dents and the dents is from the water pressure," said Aldridge. "If you look at the flask you can see a family crest. She was actually a distant relative to Winston Churchill."
The artifacts will be on display at the museum in Pigeon Forge through the first of April.