'I cannot guarantee success': Rennova Health responds to Blackburn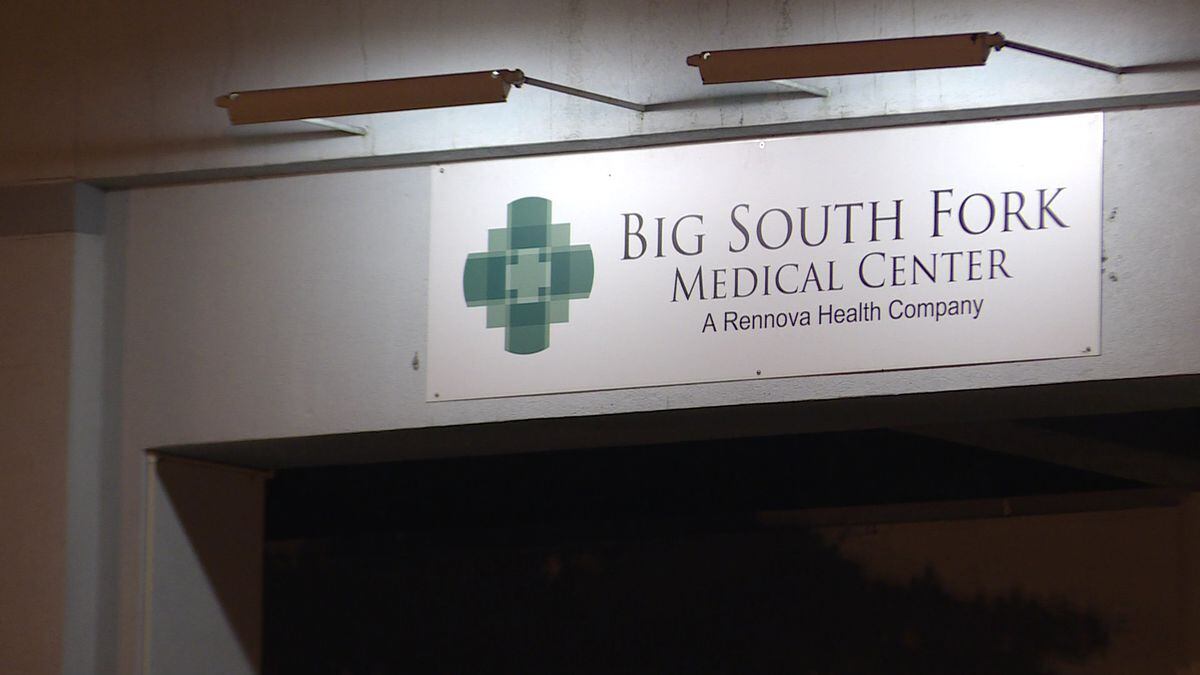 Published: Feb. 11, 2020 at 11:40 PM EST
The CEO of Rennova Health responded to concerns outlined by Senator Marsha Blackburn over the health system's operations.
Blackburn's office said it received an electronic letter Wednesday morning. The deadline set for the response was Tuesday. Rennova also released the letter to an Oneida newspaper.
"As of [Wednesday] morning, Senator Blackburn had not received a response from Rennova. It is disconcerting to see Rennova giving their supposed response to members of the media prior to ensuring a copy had been sent to Senator Blackburn," a spokesperson said.
In a statement to WVLT News, Rennova said it faxed a letter to Blackburn's office Tuesday night.
The letter reads:
Dear Senator Blackburn: In response to your letter dated January 28th 2020 please find as follows; I appreciate your concern for rural hospitals in Tennessee and as you point out the number of closures in recent years is validation that the concern is justified. I firmly believe that rural hospitals as a health care provider to an increasing aging population and a source of employment for a local community are indispensable. The alternative of having to travel to distant hospitals is an additional cost in money and well being that at minimum creates additional burden and risk. It is unfortunate that your attention is drawn to Rennova Health on the recent negative reports and while the recent well publicized difficulties cannot be denied I would point out that Rennova Health, Inc. has at this time provided approximately $11M in cash to our Tennessee hospitals and their employees and continues to provide cash on a monthly basis. We firmly believe that the viability of rural hospitals is greatly improved by operating a small cluster of hospitals in the same geographic location and it is for that reason we acquired the current operations. I would also point out that we reopened Big South Medical Center in Oneida after it had been closed (for a second time in recent years) in Bankruptcy and we took ownership of the Hospital in Jellico at the point in early 2019 when the previous owner had confirmed to the State its intention to make all the employees redundant and close the hospital. I personally believe that the closure of Jamestown hospital could have been avoided and am happy to attach for your perusal my request to the Department of Health and Human Services at the time of closure. We accept that there were mistakes made by management in the transition of certain services provided by the previous owner that led to disruption of cash flow and the financial struggles you refer to, but I continue to believe that my request to The Department of Health and Human Services was reasonable and if permitted could have resulted in the continued operation of the hospital for the community. My request (attached) was denied and as you point out as public record, the agreement the facility enjoyed with the Centers for Medicare and Medicaid Services (CMS) was terminated, resulting in the closure of the facility. The losses caused to Rennova and the other hospitals as a result are almost immeasurable as the ability to collect receivables and timely complete financial statements required to remain a compliant reporting public company diminished and created an inability to progress an anticipated financing at that time. We continue to believe in the viability of the hospitals we own and have made significant and determined progress throughout 2019 to regain compliance with our financial reporting requirements as a public Company so that we can restructure and secure additional capital to reopen the Jamestown facility and ensure the success of our other hospitals for the future. We would welcome the opportunity to discuss the challenges that we perceive to be a longer term risk to rural hospitals than a short term cash flow difficulty being experienced by a determined health care operation, to see if there are solutions that create a better and more stable health care platform. These challenges range from high levels of patient responsibility and co-pay and deductible responsibilities that individuals find hard to undertake, to relationships with payers who by the nature of their business model capture premium payments from an individual with the ambition of passing as little as possible of that money onto health care providers for services that a doctor has deemed necessary. These payment related issues combined with the cumbersome process to add additional qualified medical and laboratory staff from a more available and adequately qualified workforce from out of State to fill positions required to meet the regulatory and facility needs, all create a risk that could be mitigated. To address your specific questions; 1) Rennova has retained very capable expertise on the ground in Tennessee to run and oversee the hospitals. The qualifications and experience of all our hospital based CEOs and management bring many years' experience to our operations. We are happy to facilitate further information and resumes if required. 2) As mentioned above the closure of the Jamestown facility created a significant disruption to our financial position throughout 2019. Had this disruption not happened we believe we would have secured access to adequate capital and could be in a much different financial position today. That said, we cannot change the history and can only endeavor to finish up ongoing discussions that we believe will realize significant and adequate capital for Rennova in the near future. To be very clear, I cannot guarantee that we will succeed and I am not representing that we have any definitive agreement about to close but we are in discussions with a number of parties and remain hopeful that we can successfully close an adequate funding arrangement in the near future to secure the future success of these hospitals. 3) Jellico Medical Center and Big South Fork Medical Center continue to enjoy the benefits of their agreements with the Secretary of Health and Human Services without which the hospitals would not be viable. The CEOs at the facilities and I believe we are and will continue to remain compliant with the CMS conditions of participation I hope this response provides you with the information you seek. I will finish by reconfirming the determination of the management and staff at our facilities to deliver a compliant and quality health care service for which we can receive a fair and timely reimbursement and continue in partnership with the community for future years. We remain committed to this sector and would welcome discussion, advice and engagement that results in longevity of the needed service the communities deserve. If you have any further queries please do not hesitate to reach out again.
Seamus Lagan is the CEO for the troubled Rennova Health. Blackburn sent a letter
that questioned the company's ability to run two rural East Tennessee hospitals.
In it, she said, "I write to express my concerns about access to health care for the rural residents of the state of Tennessee...Recent media reports regarding facilities owned by your company, Rennova Health, have been concerning."
Rennova Health is the embattled Florida-based company that owns
and
.
Employees at both hospitals have repeatedly reported late pay. Big South Fork Medical recently began turning away ambulances from the emergency room last week. Scott County Mayor Jeff Tibbals said the diversion added up to an hour of travel time for patients who would have to travel to LaFollette or Oak Ridge for care. Scott County's EMS director told WVLT News Wednesday that the ambulances were no longer on diversion.
In a conference call with reporters, Senator Blackburn said, "our communities deserve some answers on this. Rennova needs to begin to provide answers and get their act together on working with our communities."
WVLT Reporter Robert Grant asked what the Senator plans to do next.
She said, "We're going to continue to work on this. We're giving them the opportunity to respond before we have a next step. If they miss the deadline, you will be hearing from us at that point."
Copyright 2020 WVLT. All rights reserved.