Sen. Blackburn wants answers as deadline for Rennova Health response hits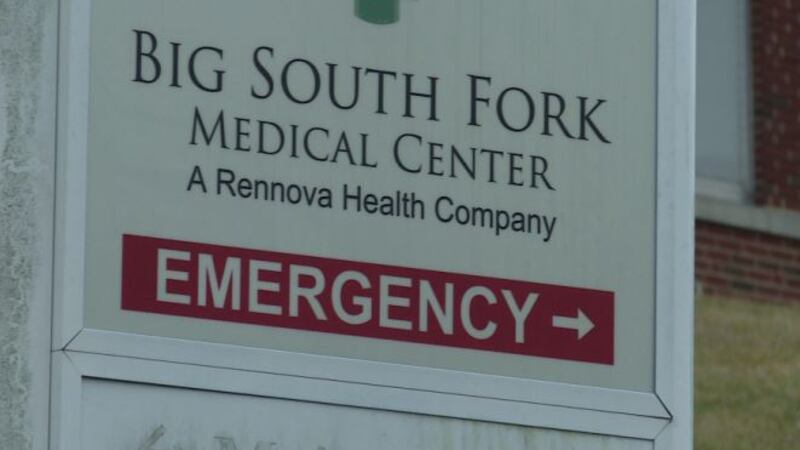 Published: Feb. 4, 2020 at 3:35 PM EST
Senator Marsha Blackburn gave Rennova Health until February 11 to answer a letter she sent regarding the company's "concerning business practices.
As of 1 p.m. on Tuesday, Feb. 11, Sen. Blackburn said no one representing the hospital had responded.
In early February, the mayor of Scott County confirmed that Big South Fork diverted EMS patients from the hospital.
The Scott County hospital, which is owned by Rennova Health, has been
. Recently, Senator Marsha Blackburn called out the company and its CEO, Seamus Lagan, for the company's "concerning" business practices. One hospital owned by Rennova, Jamestown Regional Medical Center, has already closed.
In a
.
According to Mayor Jeff Tibbals, the EMS director said the hospital stopped accepting ambulances over the weekend and is only accepting walk-ins as of February 4.
Patients who need assistance will be diverted to LaFollette, Oak Ridge or Tennova North depending on their location, the mayor said. The diversion is "not a good sign," Tibbals said.
The hospital employs more than 100 people, and its potential closure would be devastating to the area, Tibbals said.
"It's not just the hospital shutting down and those employees losing jobs, it's all the peripheral businesses supplying the hospital," Tibbals said.
Tibbals said Scott County is popular for those who choose to retire next to Big South Fork Recreation Area. A hospital is important to those retirees, he said.
"When I was growing up they would go to Ohio and Indiana to go work for the car industry. Then they come back here. We have a lot of older people living here," he said. "You have people wanting to retire here -- it's critical to have a hospital."
On Wednesday, Feb 5, Blackburn said that the situation was "concerning."
"The diversion of EMS patients from Big South Fork hospital is deeply concerning. People who need care the most are not receiving it. This is the latest in a string of troubling news related to Rennova Hospitals, and East Tennesseans deserve answers."
Documents obtained by WVLT News Tuesday show the company is behind $84,059.18 in taxes. The IRS is now getting involved and said taxes, including interest and penalties on the hospital, remain unpaid and therefore the government placed on the property. The notice was prepared in Nashville and signed on October 16.
Copyright 2020 WVLT News. All rights reserved.