Phase one of reopening begins for Knoxville and Knox County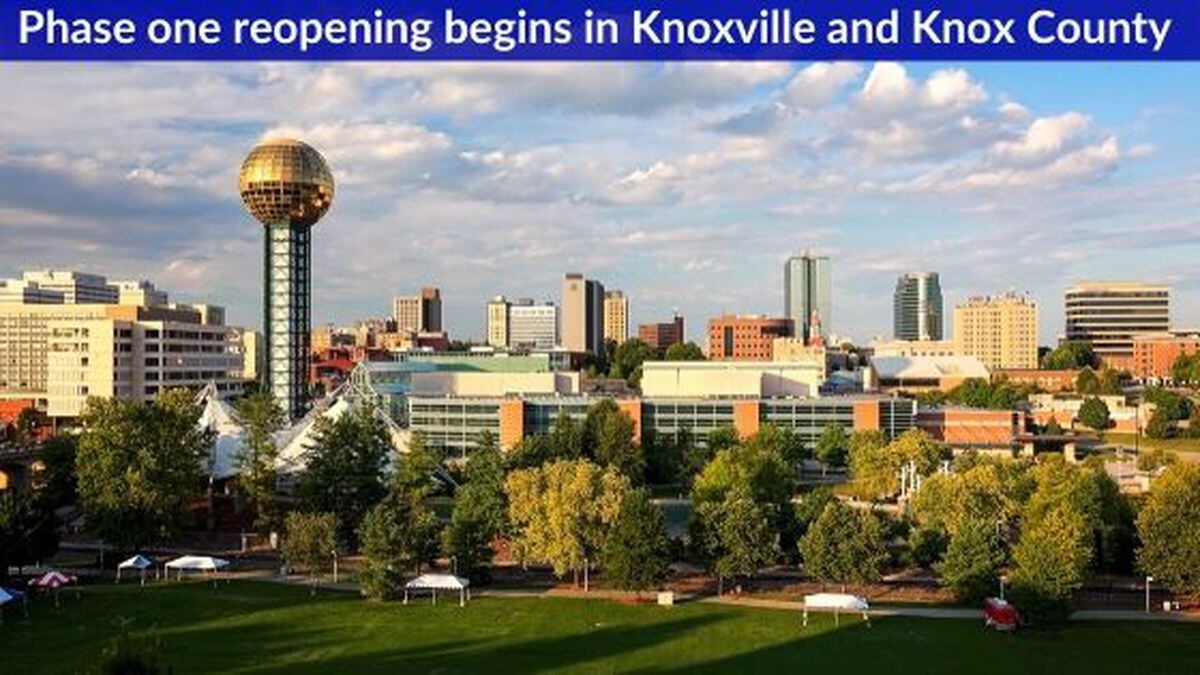 Published: Apr. 27, 2020 at 6:56 AM EDT
Knoxville and Knox County officials released details about the plan to reopen as the safer at home order comes to an end on May 1.
The city and county released a separate list of guidelines that are different from Governor Bill Lee's
.
"This is like a rock slide on I-40," said Dr. Martha Buchanan of the Knox County Health Department. "Some of the debris have been moved out of the way, and it's as if we have one lane open in each direction. It's going to be slow, so we need you to be patient."
Dr. Buchanan said there will be three phases to the reopening. Each phase will last at least 28 days. Phase one began on May 1, but social distancing guidelines should continue to be followed.
"This is not a return to pre-pandemic normal," said Dr. Buchanan.
The following guidelines should be implemented in public spaces:
- Practice Physical Distancing
- Wear Cloth Face Coverings
- Practice Proper Handwashing
- Clean/Sanitize Surfaces
- Stay Home if Sick
The following businesses will be allowed to open beginning Friday:
- Daycares
- Restaurants
- Salons
- Spas
- Retail Stores
- Gyms
- Places of Worship
"Tennesseans pulled together to flatten the curve, and it is time for people to begin to get back to work and back to their businesses," Lee said. "We are pursuing a careful, measured approach to reopening our economy that does not depend on heavy-handed mandates but instead provides practical tools for businesses of all sizes."
To read more about the guidelines released by Gov. Lee,
.
Click on the links below to see the full outline of the plan for Knoxville and Knox County.
Copyright 2020 WVLT. All rights reserved.