"What's going to happen to Jamestown?": hospital shutdown leaves questions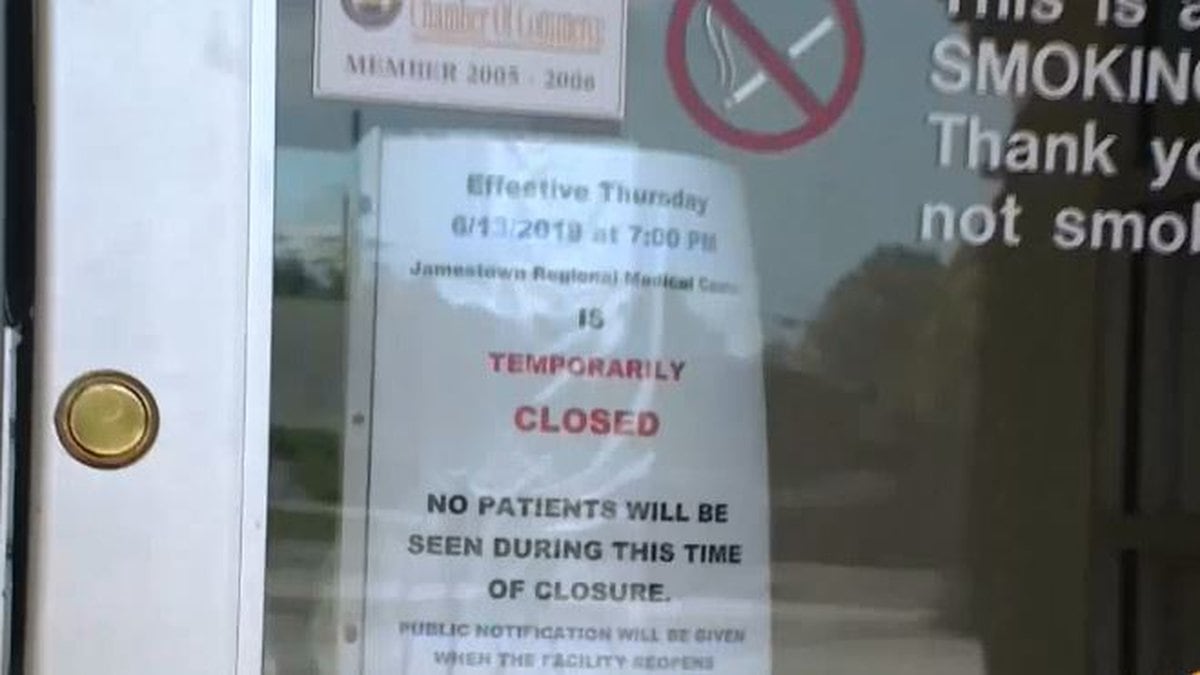 Published: Jun. 19, 2019 at 10:55 PM EDT
The Tennessee Department of Labor and Workforce Development (TDLWD) sent a rapid response team to help workers affected by the closure of the Jamestown Regional Medical Center.
The response team event took place June 21 from 10 a.m. to 2 p.m. at the Fentress County Courthouse. About 40 displaced employees showed up, wanting help with resumes and applying for unemployment benefits. A few months ago, the hospital had about 150 staff members.
State Representative John Windle is now calling for an audit into Rennova Health, the owner of Jamestown Regional Medical Center.
Former employees said the company never sent money to the state or IRS. Karen Cooper, a licensed practical nurse in the emergency room, said her social security withholding was never sent to the IRS.
"I'd like to retire before I drop dead. It would be nice to be able to live on an income," she told WVLT News.
WTVF reported that many employees have found they don't have health insurance, and some staff members reported being sent audits by the IRS after filing income tax returns.
"They violated the law and they should be held to account for it," said State Representative Windle on Wednesday as he called on the state department to conduct an audit of Rennova Health. The hospital is in his district.
Windle is asking employees to call his office at 931-823-8340 or 615-741-1260 if they have questions or concerns.
As former employees search for a new job, County Executive Jimmy Johnson is concerned about what that means for Fentress County.
"Jobs are already going outside the county," he said. The median income in the county is $20 to $23,000. Jamestown Regional Medical Center was one of the largest employers.
Johnson said he doesn't know the future of the hospital. Rennova Health said it's only a temporary shutdown.
Staff who spoke with WVLT said a paycheck is only part of their concern. The hospital emergency room is the county's only ER, leaving patients a 45 minute drive to get to the next closest facility in either Crossville or Cookeville.
"I know the staff in the emergency room would work regardless of pay. We've been there regardless," Cooper said.
"People will die," Joshua Slaughter, a registered nurse in the emergency room, said. "Yes I have to have a paycheck for my wife and kids. But paychecks don't matter. People's lives matter."
Copyright 2019 WVLT News. All rights reserved.