Grandmother of missing toddler arrested in North Carolina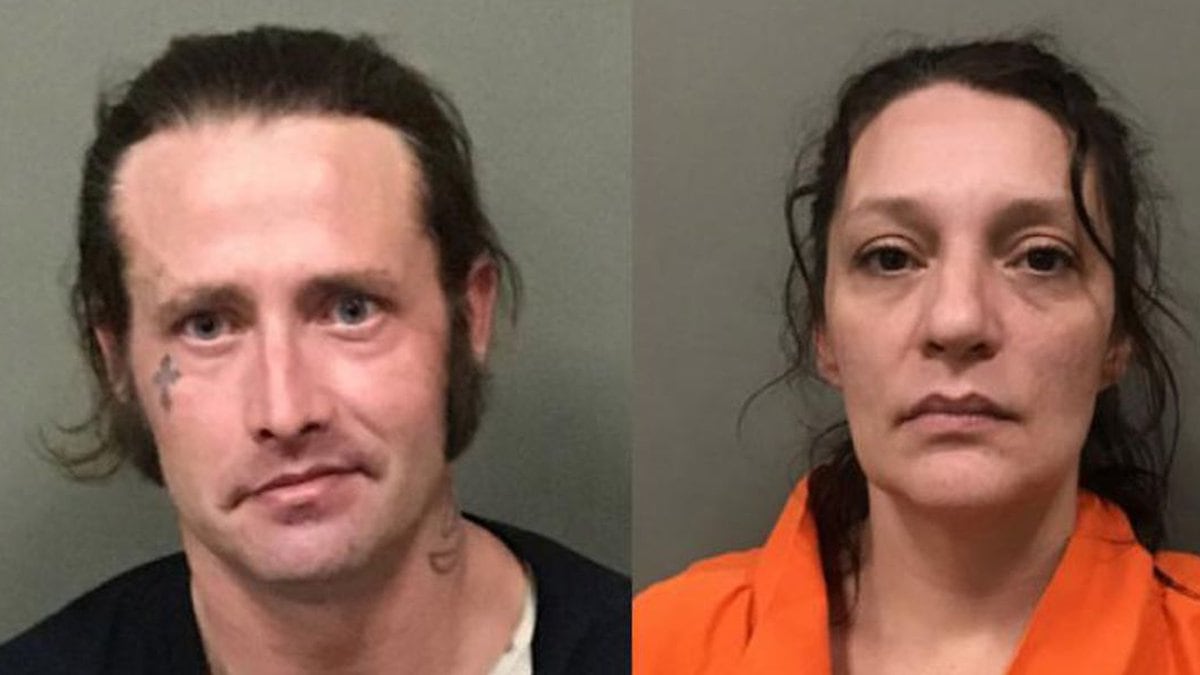 Published: Feb. 19, 2020 at 8:13 PM EST
Authorities in multiple states continued to search for a missing Tennessee toddler at the center of an AMBER Alert.
15-month-old Evelyn Boswell was last seen in Sullivan County, Tennessee, in December of 2019, but wasn't reported missing until February 18, 2020. The AMBER Alert was issued the next day.
Her mother, Megan Boswell, was arrested on February 25 by Sullivan County authorities and charged with false reporting. The missing toddler's grandmother, Angela Boswell, and Angela Boswell's boyfriend, William McCloud, were arrested and charged with possession of stolen property.
On February 26, authorities said a tip lead crews to search for the toddler in a pond in Wilkes County, North Carolina. The pond lies on property adjacent to the home of William McCloud's grandmother, Mary McCloud.
She told WVLT News the pair arrived at her home on Friday, February 21, asking for gas money to get back to Tennessee. She said William was at the home for about 15 minutes while Angela stayed inside a gray BMW that police had previously announced was reported stolen.
Mary McCloud told WVLT News she did not see Evelyn Boswell when her grandson and Angela Boswell were at the home.
Megan Boswell, Angela Boswell and William McCloud were all being housed inside the Sullivan County Justice Center, as of February 26.
The search for Evelyn Boswell originally started when the child's grandfather contacted the Department of Children's Services. WJHL
that the grandfather, Tommy Boswell Sr., had not seen Evelyn since Thanksgiving.
"I don't know what happened, but I'm the one who called DCS and got this started…I ain't slept nights, I've cried like a baby. I just want my grandbaby to come home," Boswell Sr. said.
Officials said the child's parents, Megan "Maggie" Boswell and Ethan Perry, were both been involved with the investigation. Perry, the sheriff said, is stationed in the military in Louisiana. The sheriff said the mother had full custody of Evelyn. However, the sheriff said some of the information from the mother had been not been "accurate."
"Her stories aren't leading up to stuff we went out and checked on," the sheriff said, pointing to video surveillance evidence and eye witness testimonies, but he would not clarify what those were. The sheriff said that some of the information they have received has been "conflicting" and "inaccurate."
Evelyn's mother, Megan,
outside of court in Bristol on February 21. Boswell told WCYB that she knows who has Evelyn and didn't want to contact police because she thought the person would disappear with her daughter.
"The reason I didn't report it or anything was I knew the person who had her, and I didn't want them to run away with her," Boswell told WCYB. "I'm just kinda worried, you know, about where they are at. What they're doing with her at this point in time."
She claimed that Evelyn was with a person she trusted to watch her daughter while she was at work.
Watch the full interview with Boswell below:
Investigators said authorities have "received a number of conflicting statements." TBI officials said the conflicting statements and the fact that Evelyn was not immediately reported missing made it "a complicated case.
Officials with the Sullivan County Sheriff's Department said they did not set up a GoFundMe account and did not authorized anyone to create one on their behalf.
"We are aware of an account that someone has set up and an inquiry has been made to GoFundMe in reference to it," officials said. "Investigators and Special Agents from both the Tennessee Bureau of Investigation and the Federal Bureau of Investigation continue to pursue leads and information in connection to Evelyn Boswell."
Investigators said they do believe Evelyn is still alive. The reward for information has been upped to $33,000 now.
Sheriff Cassidy said the case was "unlike anything I've ever seen."
Since the AMBER Alert was issued, TBI agents received more than 500 leads.
Anyone with any information is asked to call 1-800-TBI-FIND.
Copyright 2020 WVLT News. All rights reserved.