Emergency paper ballots to be counted tonight, Knox Co. election official says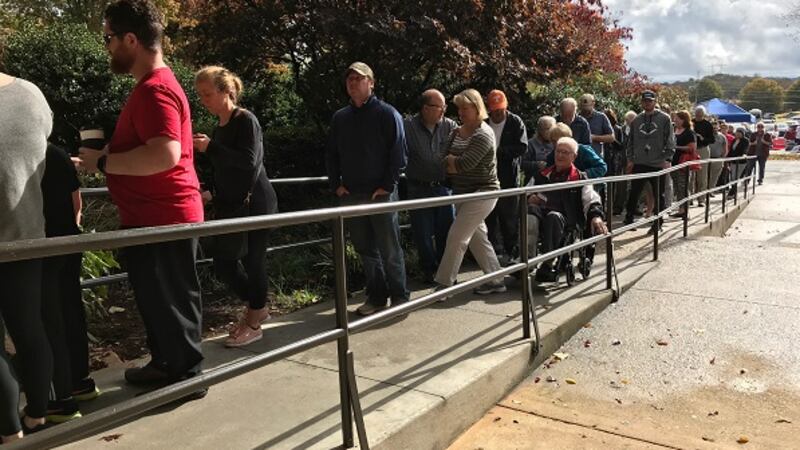 Published: Nov. 6, 2018 at 11:03 AM EST
The Cedar Bluff MIddle School location has power following an early morning outage, and dozens are waiting in line to cast their votes.
The west Knoxville poll location did not have power this morning and the site's backup generator also failed. Voters at Cedar Bluff were having to vote on paper ballots outside until power was restored.
Several other issues were also reported at other polling locations.
With only the sunlight glowing through the windows, voters at Shoreline Church and Bluegrass Elementary cast their ballots as election officials worked to keep the voting locations operating despite losing power early Tuesday morning.
While Bluegrass Elementary was operating with voting machines powered by batteries, Shoreline Church was one of many locations having to use paper ballots until electricity is restored. According to a Knox County Election Commission official, these ballots will be counted on Tuesday night.
As of Tuesday at 12:10 p.m., all voting precincts now have power restored.
Both locations saw extensive storm damage, including several downed trees. Three large trees outside the front entrance to Bluegrass Elementary fell away from the school, luckily avoiding even more damage to the campus.
Sequoyah Hills was without power for over an hour, but were able to cast ballots using batteries on the voting machines.