Severe weather causes significant damage across East Tennessee
High winds and heavy rain cause serious damage across East Tennessee
Published: Aug. 7, 2023 at 7:17 PM EDT
|
Updated: Aug. 8, 2023 at 8:25 AM EDT
KNOXVILLE, Tenn. (WVLT) - Severe weather has rolled through East Tennessee and caused severe damage to property and power lines, making many areas extremely hazardous to the public.
The Knoxville Utilities Board (KUB) reported that due to such significant damage across the system, it may take days to repair the damage done to their infrastructure and restore power to thousands of their customers. The Volunteer Energy Cooperative, Appalachian Electric Cooperative and Lenoir City Utilities Board are also experiencing mass outages due to the storms Monday afternoon.
Loudon High School is closed on Tuesday due to extensive damage to the property.
Roane County County and Jefferson County have both planned for school to be closed on Tuesday Aug. 8 due to the bad weather, road closures, and power outages.
The Jefferson County Sherriff's Office reports that over 10,000 customers in the county are without power. County police responded to 128 calls involving downed power lines, blocked roadways, and fallen trees. The courthouse along with the clerks office will also be closed on Tuesday Aug. 8 because both experienced power outages due to fallen trees knocking out power. Police said that there are currently about 13 road closures in the county.
Photos have been rolling in depicting the damage across East Tennessee: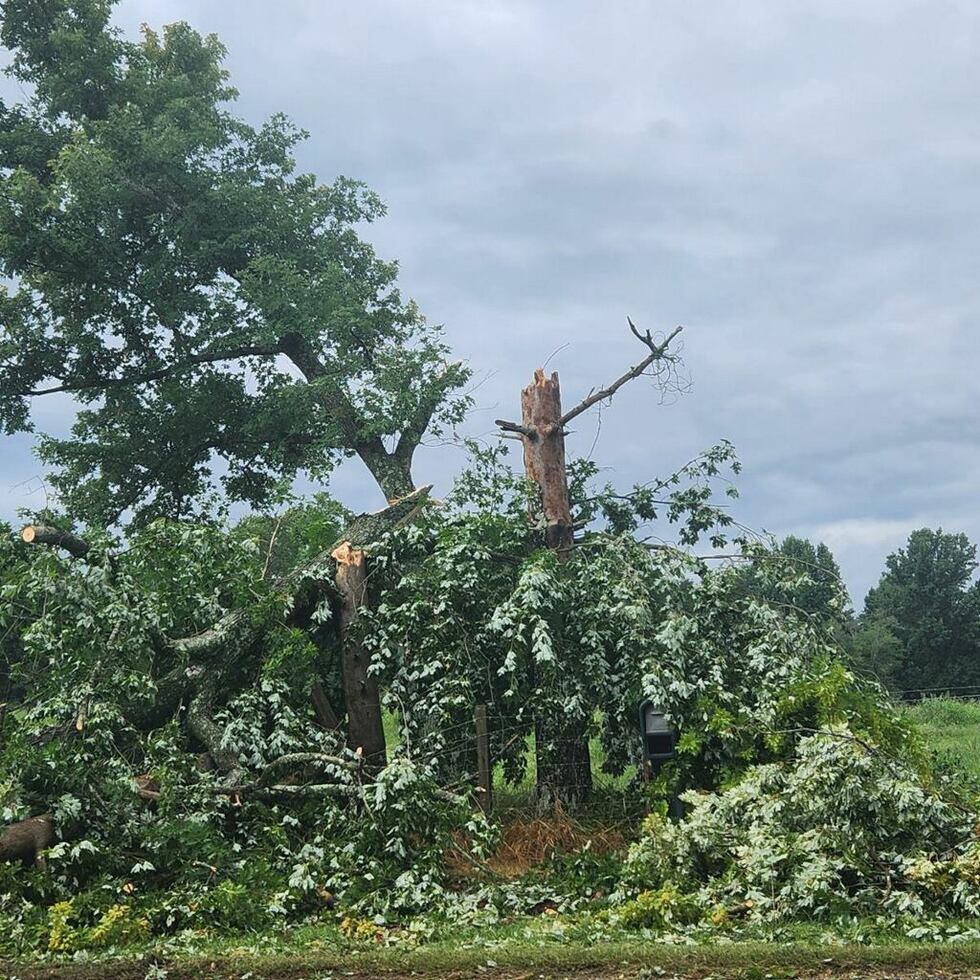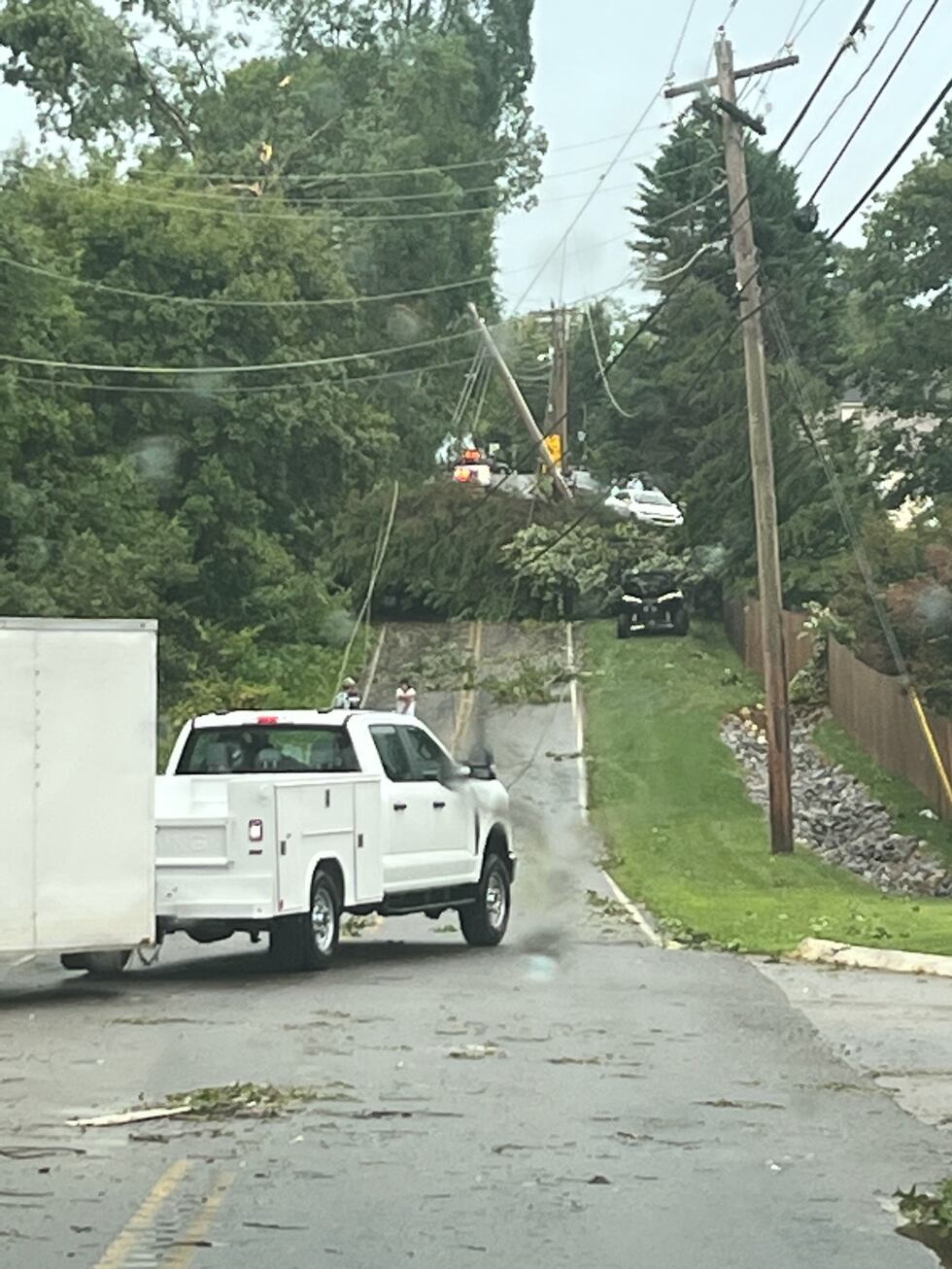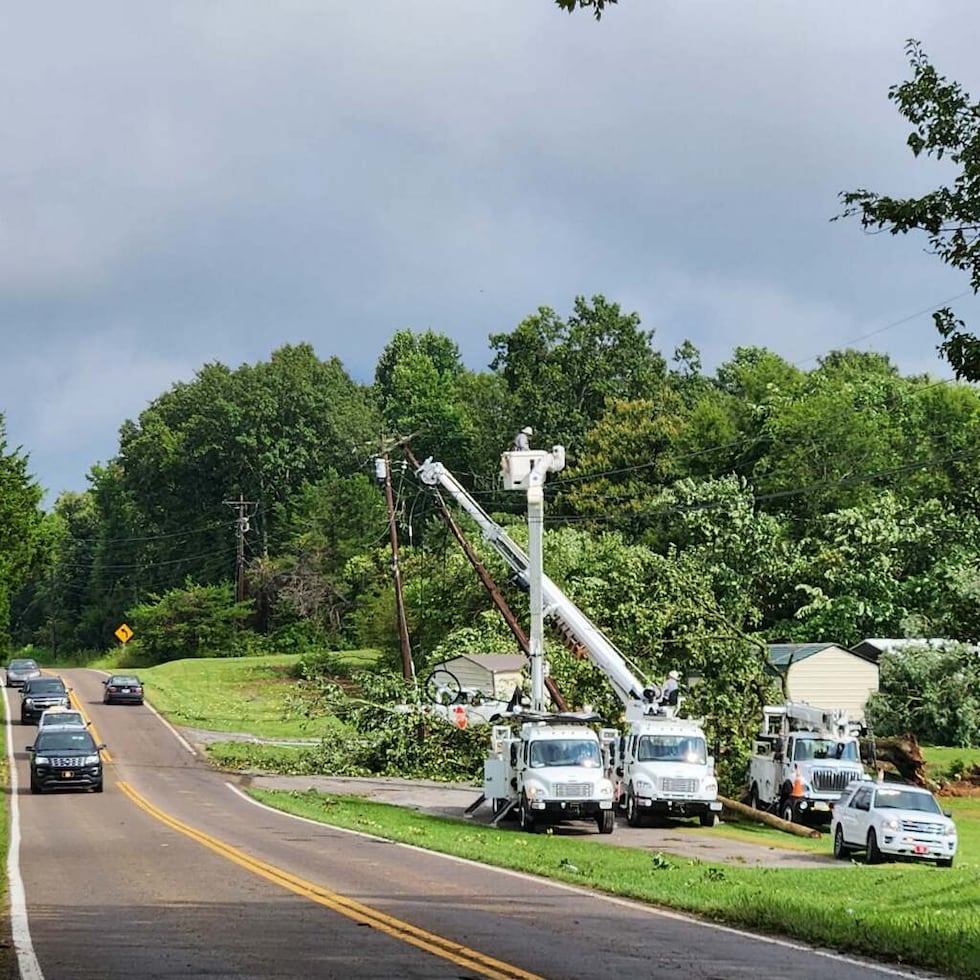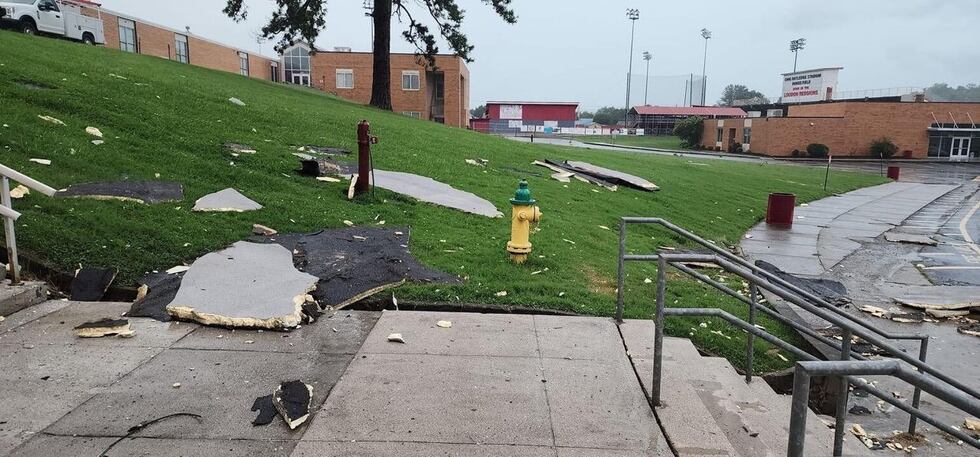 Knox County Schools are still expected to begin their school year on Tuesday morning despite recent weather. Some flashing school zone lights will not be operational and KCS encourages parents and children to stay alert while on the road.
For more information on the future plans of KCS regarding school safety, click here.
Copyright 2023 WVLT. All rights reserved.