Alcoa High School football team wins appeal with TSSAA
Tornadoes will be minus only one player in their next match-up at Gatlinburg-Pittman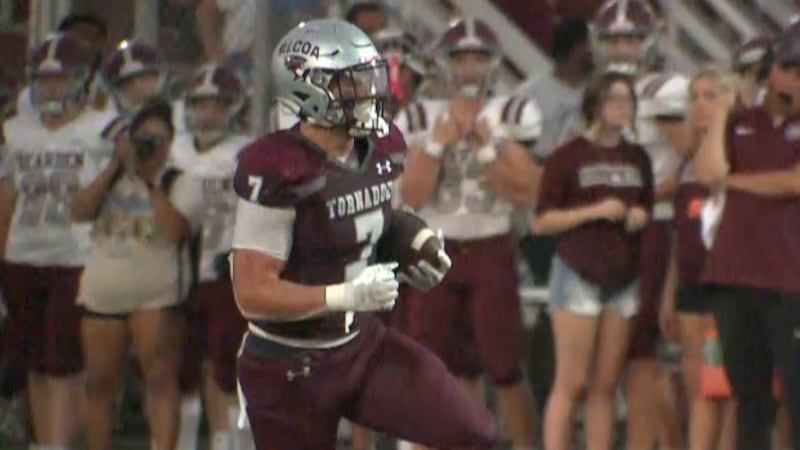 Published: Nov. 14, 2023 at 7:41 PM EST
|
Updated: Nov. 14, 2023 at 7:42 PM EST
KNOXVILLE, Tenn. (WVLT) - As first reported by our media partners at 5Star preps, there is good news for Alcoa High School football as they recently won an appeal with the TSSAA regarding on-field scuffles.
Players from both Alcoa and Austin-East were involved in on-field scuffles in last Friday night's playoff game at home.
Only one player, defensive lineman Keith Bogan, will miss Friday night's quarterfinal round game at Gatlinburg-Pittman.
The Tornadoes thought they might also be minus WR/SS-Brody Blankenship for the incident. It was later determined that Blankenship, who was not initially part of the fight, had entered the situation making an effort to pull a teammate out of the fight.
Blankenship was disqualified from competitions, but upon further review, the decision was appealed, meaning Blankenship can play against the Highlanders.
Alcoa led 41-6 at the half during their face-off with Austin-East. Both teams agreed to play six-minute quarters after the break and there were no further altercations.
Austin-East was already on probation after players engaged in a fight during their game against Union County back on Oct. 20.
Copyright 2023 WVLT. All rights reserved.