Police: Truck's dislodged metal skirt kills vehicle driver, victim identified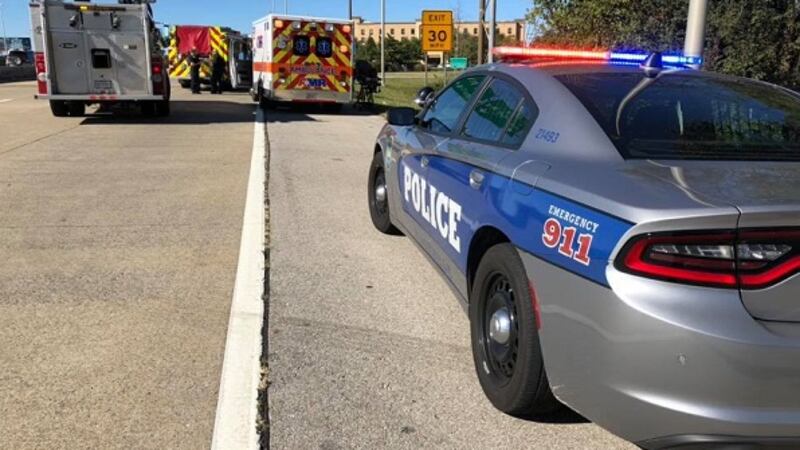 Published: Oct. 21, 2018 at 12:40 PM EDT
Police in Tennessee said a metal skirt became dislodged from a tractor-trailer and went through another vehicle's window, killing the driver.
"About 10:30 a.m. the 911 center got a call indicating there was a vehicle on the Cedar Bluff ramp and the driver was deceased," said KPD's Darrell DeBusk on Sunday.
After an investigation, KPD identified the victim as 71-year-old Mark Elliot of St. Louis, Missouri.
Knoxville police said on the department Facebook page that the wind skirt broke off a truck on Interstate 40 and hit the vehicle. Police said the skirt went through the driver's side window.
"They probably absolutely never saw it coming because it came from the side of their vehicle," said DeBusk.
Police said the passengers maneuvered the vehicle onto an exit where the car rolled to a stop. The driver was pronounced dead at the scene.
"The passenger fortunately did a great thing by moving quickly getting that vehicle up the ramp and getting it to a stop," said DeBusk.
Fatal Accident Investigators inspected the vehicle for additional evidence that could help determine where the piece of metal came from.
If you were traveling in that area and witnessed the vehicle being hit or items falling from or being thrown from a tractor-trailer, please call the KPD Hit and Run Office at 865-215-7370. Information can also be submitted through our Facebook page @KnoxvillePD.