Burning during burn bans could send you to jail
Firefighters say people caught burning during a burn ban could pay up to $2500 and spend a year in jail.
Published: Nov. 17, 2023 at 11:29 PM EST
PIGEON FORGE, Tenn. (WVLT) - Burning without a permit could cost you $50 or up to 30 days in jail. But if you burn during a burn ban, you could pay up to $2,500 in fines and spend a year in jail.
"Any open burning we'll put it that way. Any type of open burning. We don't want them burn in pits that are open that they are burning wood or debris in. We don't want that going on right now," said Gatlinburg Fire Chief Charlies Cole.
State forester Nathan Waters said it's up to the prosecutors and the counties on how strict they want to be when levying fines. Areas that could see more damage tend be more aggressive.
"Sevier County has a lot of structures in the woods, you've got all those on the Parkway, they have to be careful. On this side of the Mississippi, you know 90% of fires are caused by human beings. Sevier County gets that too. They've got such a large transient population of tourists and so they have a lot of people. We have a lot of people here in Knox County," said Waters.
It's something Pigeon Forge Fire Chief Tony Watson got emotional about on Thursday, after he found out a woods fire could have been started by someone burning.
He reminded people you'll have to pay for any damages to other peoples' property.
"We need people to be really careful. People could have lost their homes. We could have lost firefighters. We could have lost equipment right here. So this is very serious. People need to take this very serious out there and your Firewise principals as well," said Watson.
This ban will stay in place until we get a significant amount of rain.
The forestry folks said they would like to see days of soaking rains to help with the danger.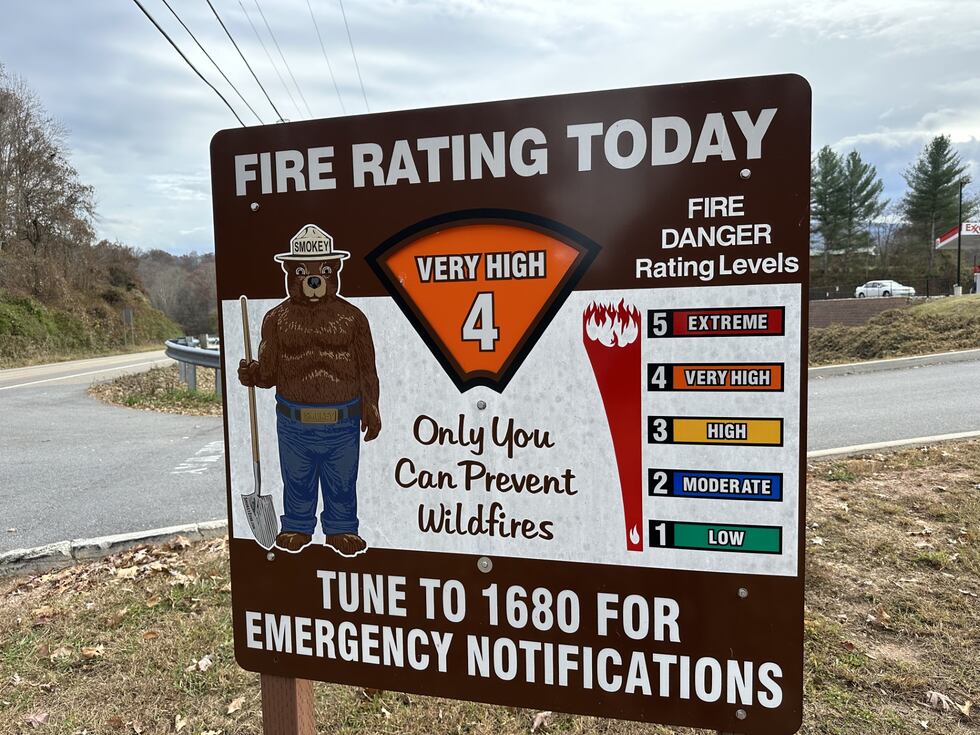 Copyright 2023 WVLT. All rights reserved.